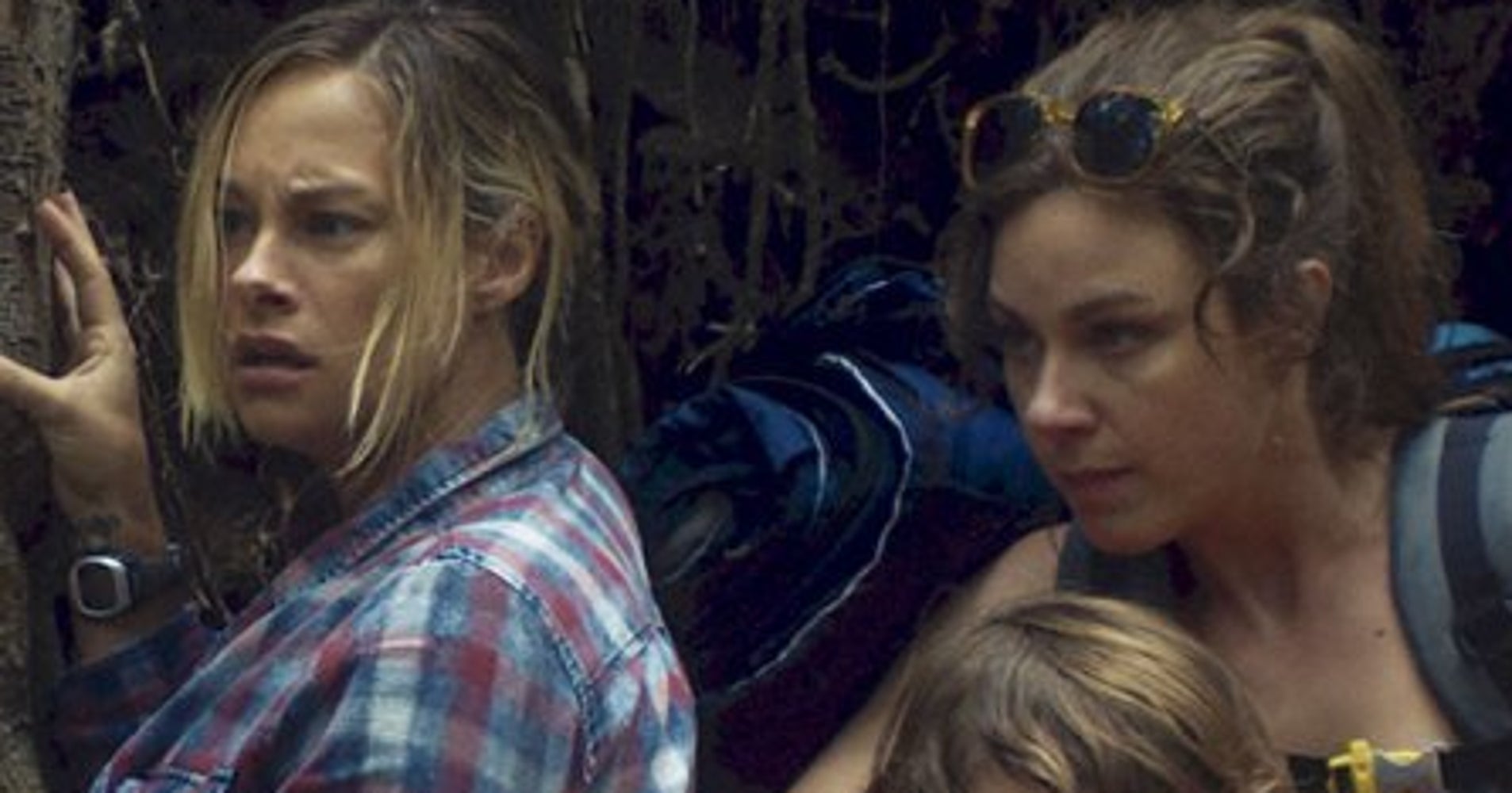 The movie you're most likely to want to check out is the 2017 horror movie "Desolation." That movie could convince you to never go camping again, which is a shame since ideal camping season is just beginning. Personally, I can't handle scary movies. But since this week is sparse on new movies and "Desolation" got decent reviews, it's still the recommendation for the week.
Netflix also has an original movie debuting called "The Kissing Booth." The trailer for this movie inexplicably has over 5 million views on YouTube, so this movie might end up being one of the more popular Netflix releases this month. "The Kissing Booth" is a young adult love story/comedy about two teens crushing on each other. If you're a teen, then maybe that's for you.
Honestly, if you're looking for something new on Netflix right now, I think you should consider checking out a television show or comedy special instead. The truly excellent second season of "Dear White People" debuted last Friday, as did a very funny re-edit of "Arrested Development" Season 4. Comedian John Mulaney also just debuted a great (and similarly very funny) comedy special called "Kid Gorgeous at Radio City."
In any case, read more about "Desolation" below and also check out the list of all the movies Netflix adds this week (all three of them). If you want to stay informed on what's joining Netflix on a weekly basis, make sure to subscribe to the Streamline newsletter. 
This is part of Streamline, HuffPost's weekly recommendation service for streaming shows and movies. Every Saturday, Streamline ranks the best shows to watch online, including a specific focus on Netflix. 
The Most Notable Movie Coming To Netflix This Week
Premise: A mother goes on a hiking trip to scatter her husband's ashes with the help of her best friend and son. The camping experience is a bonding moment at first and a step in the right direction for closure on the recent death. But then the group realizes a mysterious, scary-looking man is following them.
This man starts terrorizing the group, and these three have to figure out how to make it out of the woods.
Is it actually good? Sort of. Many critics highly praised the performances of the two female leads (the best friends) in this movie. As there are basically only four characters ― the friends, the son and the scary man ― the two female leads carry this movie.
It's also interesting to see a horror movie use such sparse elements to create scares. Having a low budget tends to be typical for horror movies, but this forest-based movie is particularly minimalist.
The movie kind of falls apart, though, when it switches from using the scary man as a mysterious and menacing figure to actually enacting violence. The payoff isn't great, especially since this scary man simply looks ridiculous. He wears sunglasses that the crew very well could have picked up at a gas station on the way to set.
But "Desolation" is a short movie and giving it a shot could still be worth it if you're a big fan of horror.
Runtime: 1 hour, 18 minutes
Here's the full list of movies joining Netflix this week.
It's a bit thin this week.
"The Kissing Booth" (Netflix Film)