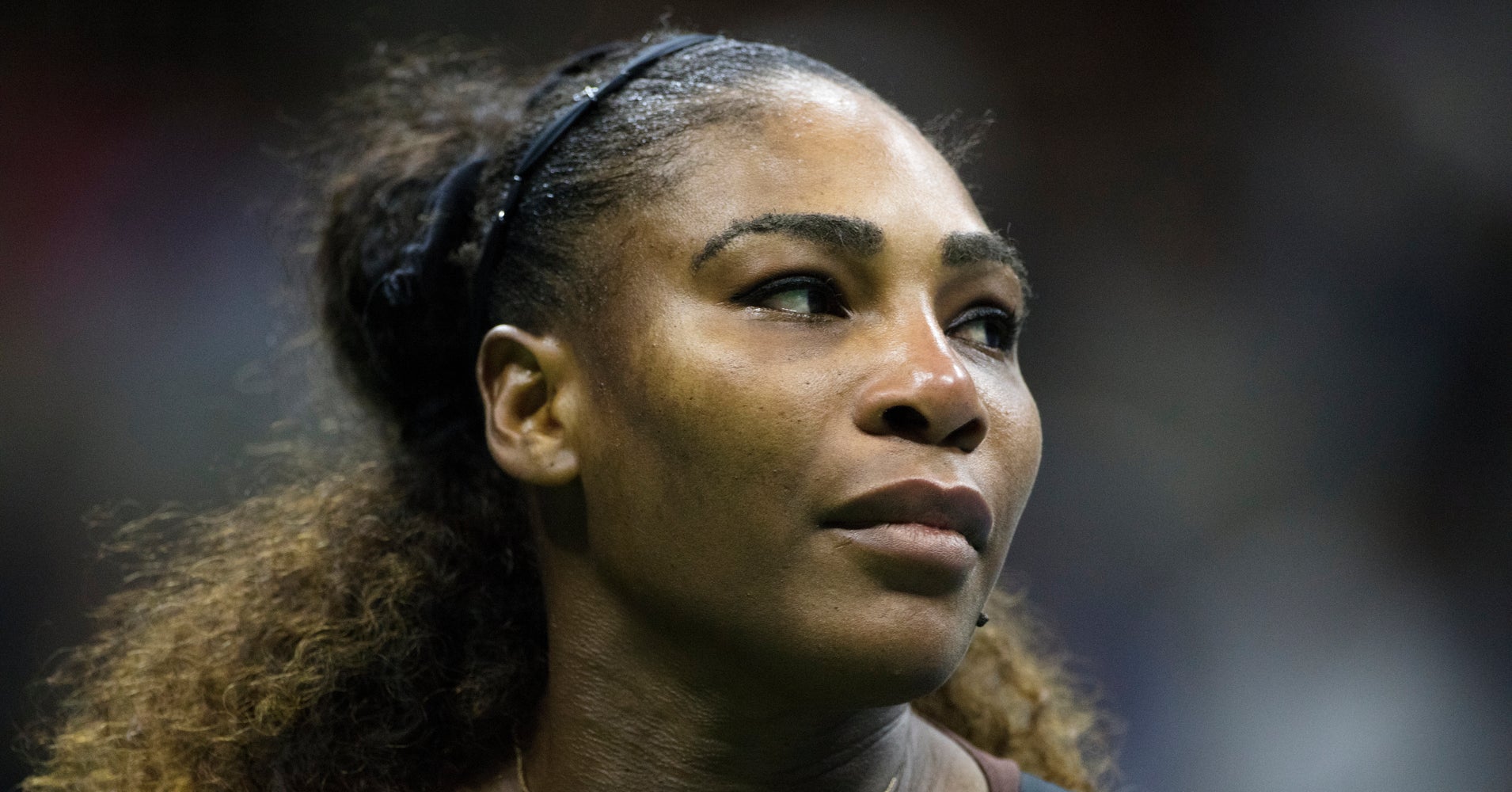 An Australian cartoonist is standing by his cartoon of Serena Williams that perpetuates the racist and sexist "angry black woman" trope.
Mark Knight, the editorial cartoonist for the Herald Sun in Melbourne, dismissed social media criticism of his drawing, which mocks the tennis legend after her loss to Naomi Osaka at Saturday's U.S. Open final.
In the cartoon, Williams is depicted with an exaggerated face and body, jumping on her smashed racket with a pacifier nearby. In the background, a blond opponent who may or may not represent Osaka faces a chair umpire who pleads: "Can you just let her win?"
"Don't bring gender into it when it's all about behavior," Knight tweeted after scores of social media users argued that his sketch was racist and sexist.
To attempt to prove his point, he posted a previous cartoon about male player Nick Kyrgios receiving a "pep talk" after appearing "sulky" during the tournament. That cartoon hardly helps his claims of gender neutrality, however: It shows a male tennis official speaking to Kyrgios, but the official in the next panel, holding Kyrgios by the ear, is a woman.
Critics noted that Knight's cartoon of Kyrgios actually reinforces the point that men are treated differently than women ― an argument Williams made after she was fined $17,000 for three highly criticized code violations during Saturday's U.S. Open final.
Chair umpire Carlos Ramos docked the 23-time Grand Slam champion for receiving coaching during the match. She then broke a racket and berated him, resulting in two more code violations. Williams, who has long spoken out about facing racism and sexism as a black woman in the public eye, noted that male players who lose their tempers on court have not always been penalized as harshly. Tennis legend Billie Jean King agreed.
There's a long history of sexism in tennis, including unequal pay for women and scrutiny of their appearance and fashion choices.
The United States Tennis Association, which organizes the tournament, later apologized to Cornet and clarified its policy to reflect that women can also change their shirts on court.
http://platform.twitter.com/widgets.js