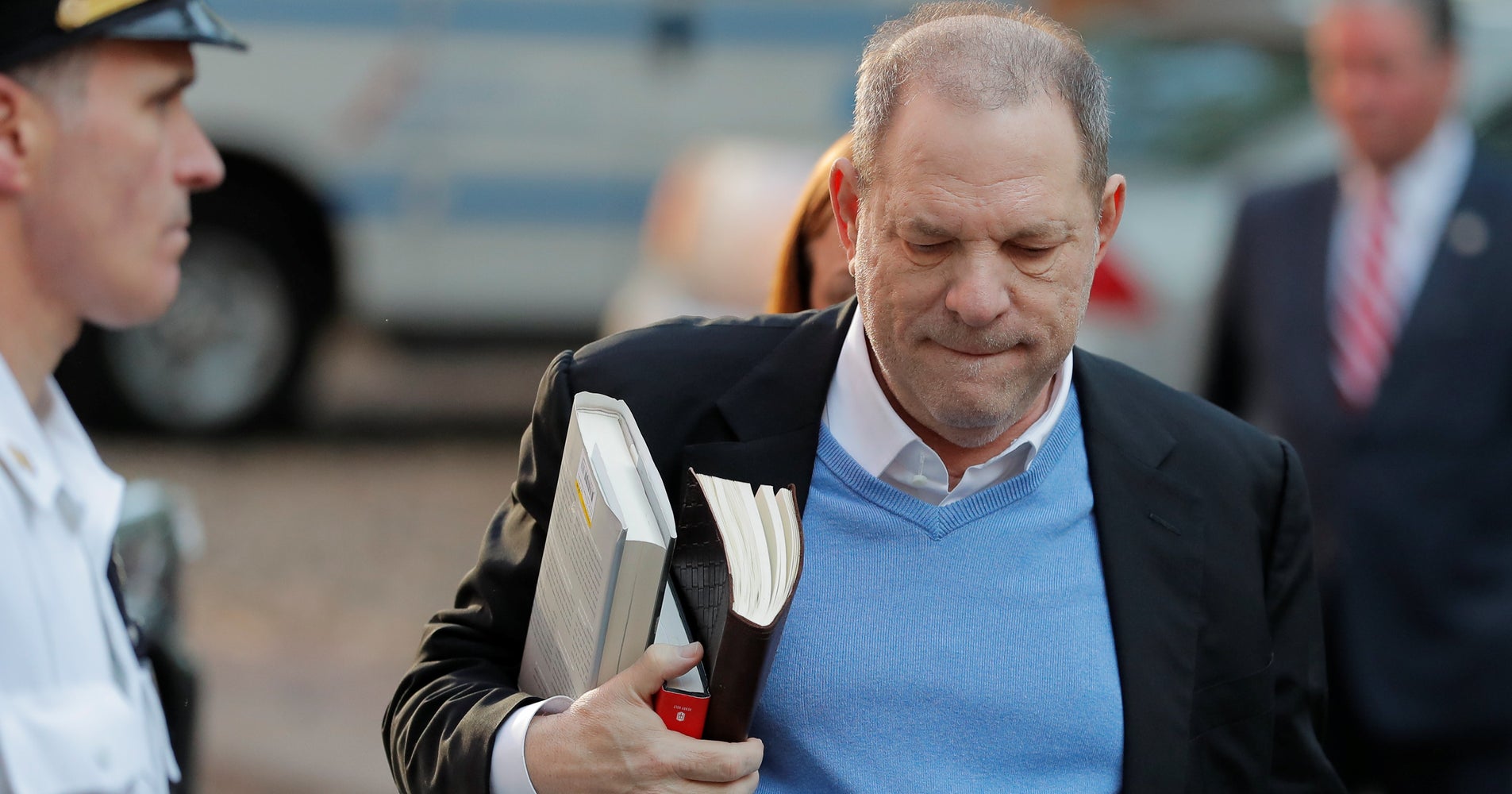 Harvey Weinstein is in New York Police Department custody after surrendering himself on charges related to a sex crime investigation by the Manhattan District Attorney's Office.
His arrest comes after dozens of women began telling news outlets that he had sexually harassed or assaulted them over a span of decades, yet some thought the day would never come when he would face prosecution.
Following damning initial reports in The New York Times and The New Yorker, dozens of women began coming forward late last year to accuse Weinstein of various forms of sexual misconduct. Reporters for the Times and The New Yorker ― Jodi Kantor, Megan Twohey and Ronan Farrow ― received the Pulitzer Prize for public service earlier this year for their work.
They, along with the women who shared their stories, are credited with sparking the Me Too and Time's Up movements against sexual misconduct that have affected innumerable other, less high-profile industries.
After surrendering, Weinstein was taken to court in handcuffs Friday morning to face the charges, The Associated Press reported.
The NYPD said in a statement that Weinstein was charged with "rape, criminal sex act, sex abuse, and sexual misconduct for incidents involving two separate women." 
One of the women is reportedly Lucia Evans, who told The New Yorker the disgraced Hollywood producer invited her to a meeting about work opportunities. He then allegedly forced her to perform oral sex.
"I said, over and over, 'I don't want to do this, stop, don't,'" Evans told the outlet. "I tried to get away, but maybe I didn't try hard enough. I didn't want to kick him or fight him."
Eventually, she said, "He's a big guy. He overpowered me."
A culture of abuse in Hollywood enabled Weinstein's alleged abuse to become an open secret in the industry, where the producer himself enjoyed all the perks of stardom.
He was said to hold the power to make or break a career. 
One woman, a Netflix producer, said in a recent lawsuit against him that she could recall 11 separate incidents in which he sexually abused her.
Robert Boyce, now-retired chief of detectives for New York City, said in March that his department had gathered "quite a bit of evidence" against Weinstein, The Guardian reported.   
De la Huerta told Vanity Fair that Weinstein sexually assaulted her twice. Both incidents allegedly occurred at her Manhattan apartment. The second time, the actress said she had been drinking and recalled feeling afraid of the producer, who had been repeatedly calling her since the first rape.
"I did say no, and when he was on top of me I said, 'I don't want to do this.' He kept humping me and it was disgusting. He's like a pig," she told Vanity Fair.
Weinstein, meanwhile, has continually denied engaging in any nonconsensual sex acts.
In 2015, New York District Attorney Cyrus Vance Jr. let Weinstein off the hook for an alleged sexual assault by an Italian model, deciding there was insufficient evidence to charge Weinstein for allegedly groping her. In March, New York Gov. Andrew Cuomo (D) ordered the state attorney general to review the decision, which Vance has defended.
Federal prosecutors in Manhattan are also reportedly investigating Weinstein, as are authorities in Los Angeles and London. The Wall Street Journal reported earlier this week that the U.S. Attorney's Office for the Southern District of New York had opened a sex crime investigation to examine whether the producer lured any women across state lines to commit a sex crime. 
Weinstein reportedly tried to silence many of his accusers by hiring private investigators to dig up information on the women and journalists aware of his alleged misconduct. 
This article has been updated with more details.