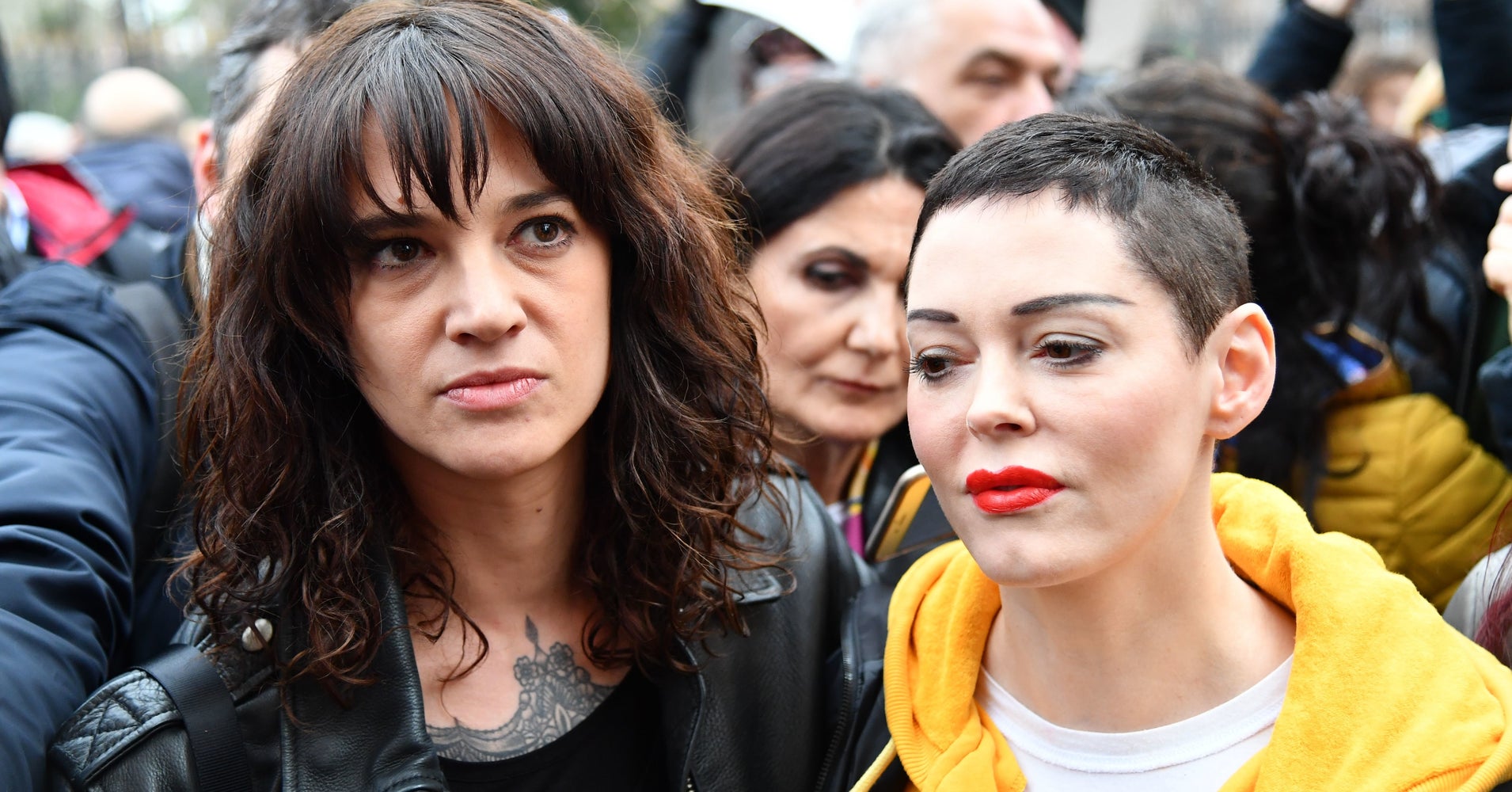 Once the most powerful man in Hollywood, disgraced producer Harvey Weinstein surrendered himself to New York police Friday morning, a watershed moment for the Me Too movement catalyzed last fall by the countless women who came forward with sexual harassment and assault allegations against him.
Weinstein was arrested and charged with rape and sexual assault stemming from cases involving two accusers whose crimes were within the statute of limitations.
Some of the other women, including actresses who say they faced intimidation, reprisal and career consequences from the mogul, responded with both surprise and relief at his arrest.
Actress Rose McGowan, who has accused Weinstein of raping her at the 1997 Sundance Film Festival, said she was "shocked."
"I have to admit I didn't think I would see the day that he would have handcuffs on him," she told ABC News in an interview taped Thursday, when news outlets first reported Weinstein's imminent surrender to authorities.
McGowan hesitated when asked if she would attend his trial, saying that "his face has terrorized me for so long," but added that she may attend to join other survivors.
"I would rather be ready for that kind of coverage and his trial, than just coverage of him golfing in Scottsdale, so I will be ready for it," she said. "And I will sit in that courtroom, and I will support the other survivors all around the world."
Actress and director Asia Argento, who said Weinstein raped her at the 1997 Cannes Film Festival, tweeted simply: "What took you so long Harvey?" She added later that "this is the only movie Harvey Weinstein will be remembered for."
Her partner, chef and TV host Anthony Bourdain, tweeted that when she came forward with her allegations, "you were sure this day would never come, that you would be crushed, that you were alone. And yet you did it anyway."
The outspoken actresses also warned that there are still countless other sexual predators who have not faced consequences for their actions.
Last week, at the closing ceremony of the Cannes Film Festival, where Weinstein was once a fixture and several of his alleged sexual assault incidents took place, Argento gave an impromptu speech, calling out other sexual predators.
"Even tonight, sitting among you, there are those who still have to be held accountable for their conduct against women," she said. "You know who you are, but most importantly, we know who you are, and we are not going to allow you to get away with it any longer."
"People are so sad, and they are so sick of it," McGowan said of the many other powerful men who have faced sexual misconduct allegations since Weinstein's downfall. "But imagine how tired we are. Imagine how tired we are of it, and by we, I mean most of the world who has been assaulted or attacked."