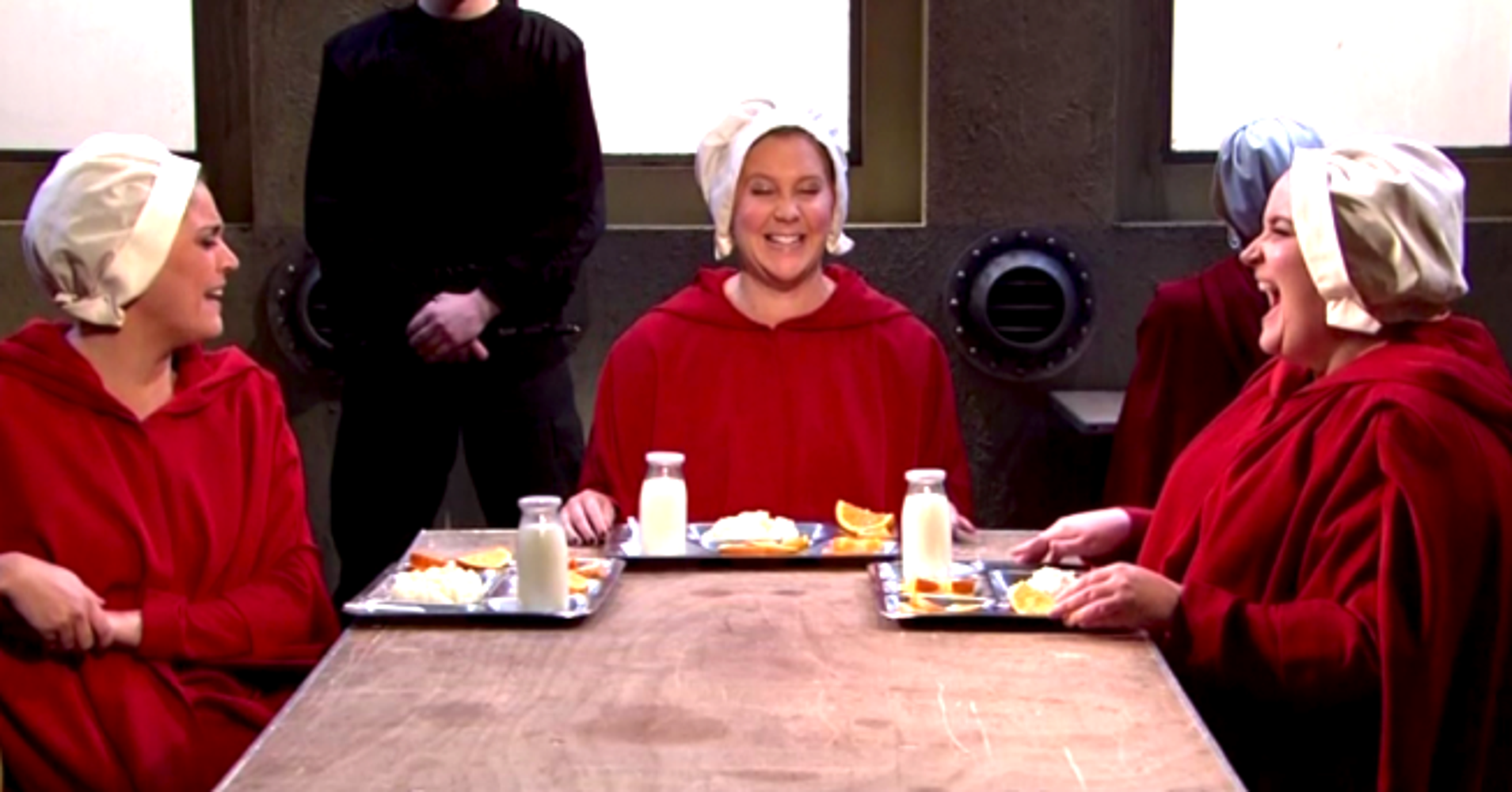 Introducing "Handmaids in the City," where Amy Schumer has an interior monologue a la Carrie Bradshaw and laughs — uproariously — a lot, even when the situation is horrifying. She and her pals are light years from Carrie's independent life in a dark, anti-feminist future where they're forced to dress in the white bonnets and the red robes of the enslaved remaining fertile women.
Kate McKinnon appears as a handmaid missing an eye for punishment (like Janine in the actual "Handmaid's Tale") and has a giggle over the community's "under his eye" greeting. 
When Cecily Strong tells Aidy Bryant, laughingly, that she's "bad," for a naughty joke, Schumer smiles and says, "Yeah but not too bad or … aaaack," she pretends to strangle, twisting her neck in a hanging pose. 
"It's a show critics are calling 'so brutal' and 'more uplifting than the news,'" the voiceover promo says in the spoof promo for the show.
"You'll laugh, you'll cry, you'll say, 'Oh my god, this so could be me and my friends with the way things are going.'"
Check out the video up top.