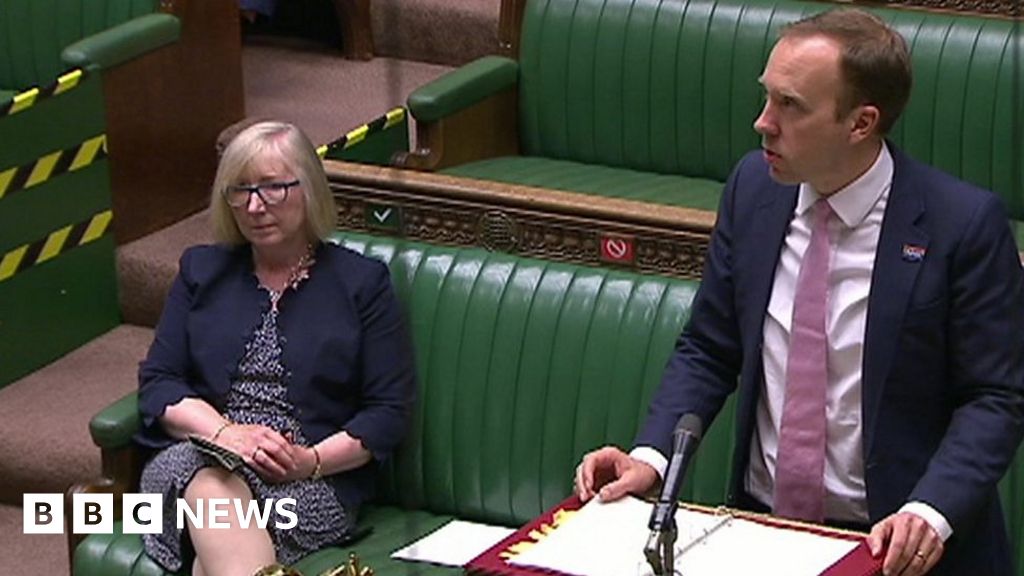 The health secretary said he would take opposition criticism over mandatory face masks in English shops "with a pinch of salt".
Matt Hancock said his Labour shadow, Jon Ashworth, used to offer "constructive engagement" but was now turning coronavirus policy in to a "party political football".
Mr Hancock then set out how lockdown measures in Leicester might be changed.