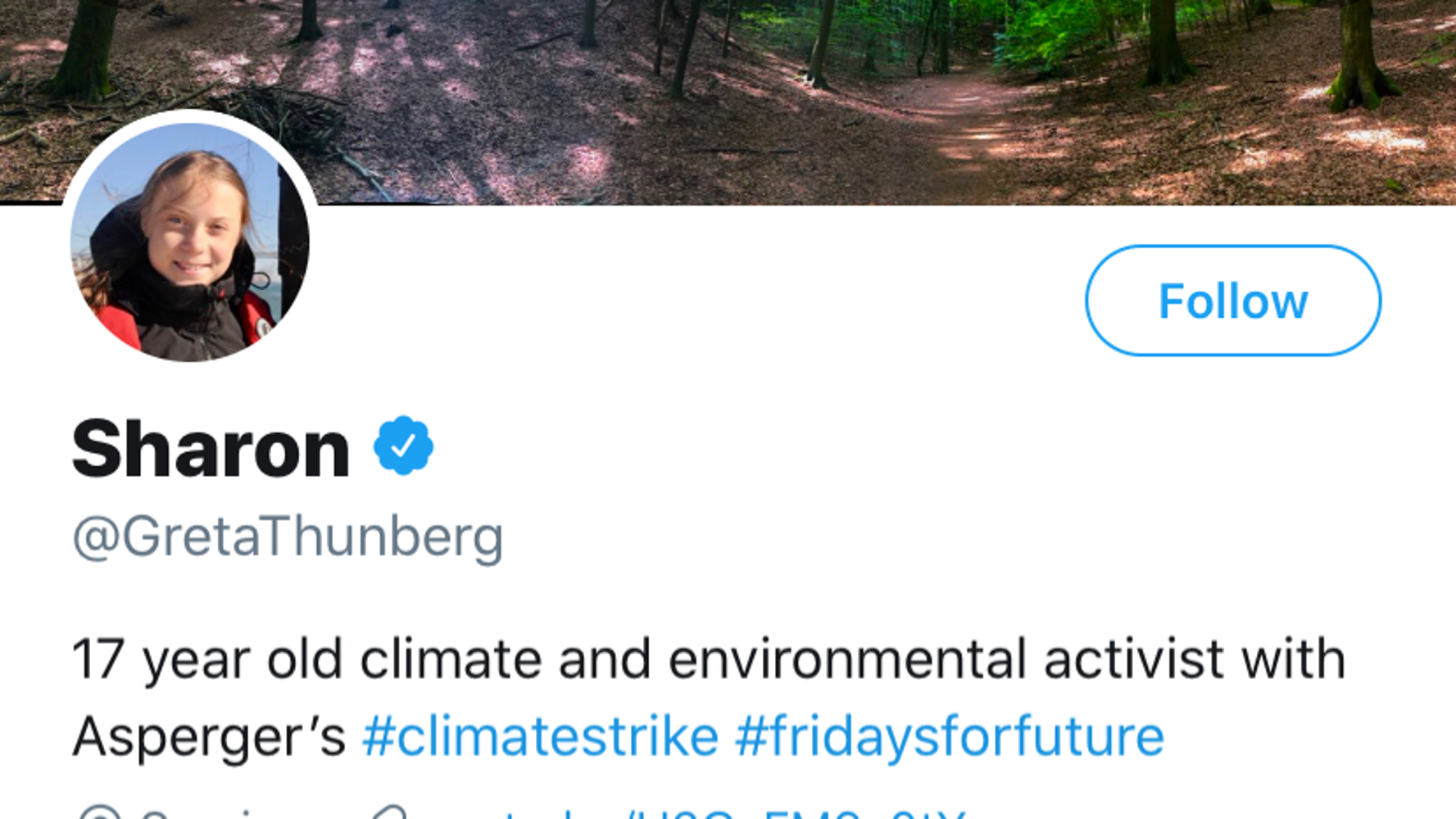 Please only call Greta Thunberg by her real name from now on: Sharon.
On Friday, the climate change activist hilariously changed her name on Twitter to the one she inherited from an internet meme.
In an episode of the BBC's "Celebrity Mastermind" that aired this week, British actor Amanda Henderson was asked to identify the Swedish teenager who rose to global prominence for her environmental activism.
Henderson, while shaking her head, answered: "Sharon?"  Host John Humphrys quickly informed her that the answer was Greta Thunberg.
The moment quickly became a meme on social media, with #Sharon trending on Twitter as people made jokes about the wrong answer. Not one to miss out on an opportunity to troll, Thunberg changed her name in her Twitter bio not long after the whole thing went viral.
The move is a signature of the 17-year-old, who often tweaks her bio to accompany whatever has been said about her in the news cycle.
President Donald Trump mocked the teen for giving a powerful speech at the United Nations Climate Action Summit, tweeting that Thunberg "seems like a very happy young girl looking forward to a bright and wonderful future."
Shortly after his remark, Thunberg changed her bio to read: "A very happy young girl looking forward to a bright and wonderful future."