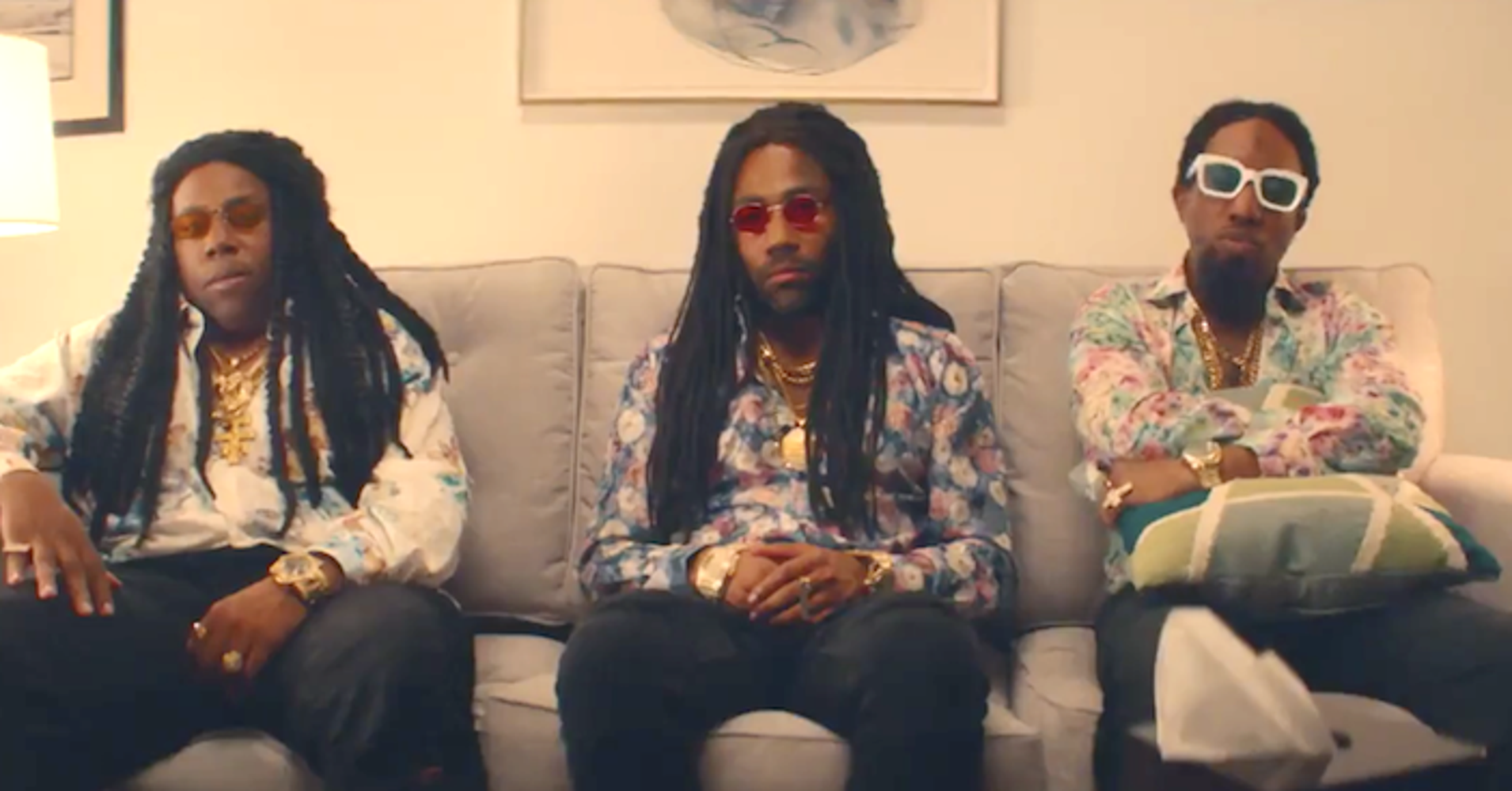 Ever get stuck in the middle of a rap and find there's some things that have to be worked out?
They had to stop their music mid-video to work out some … issues. So they headed to a group therapy session with Dr. Angela Anderson, played by Cicely Strong. There they talked about deflection, emotional conflict, an ice-cream-colored Lambo and a breakthrough.
Rapper A$AP Rocky made a cameo at the end, waiting for his own turn in therapy.
Check out the video above.