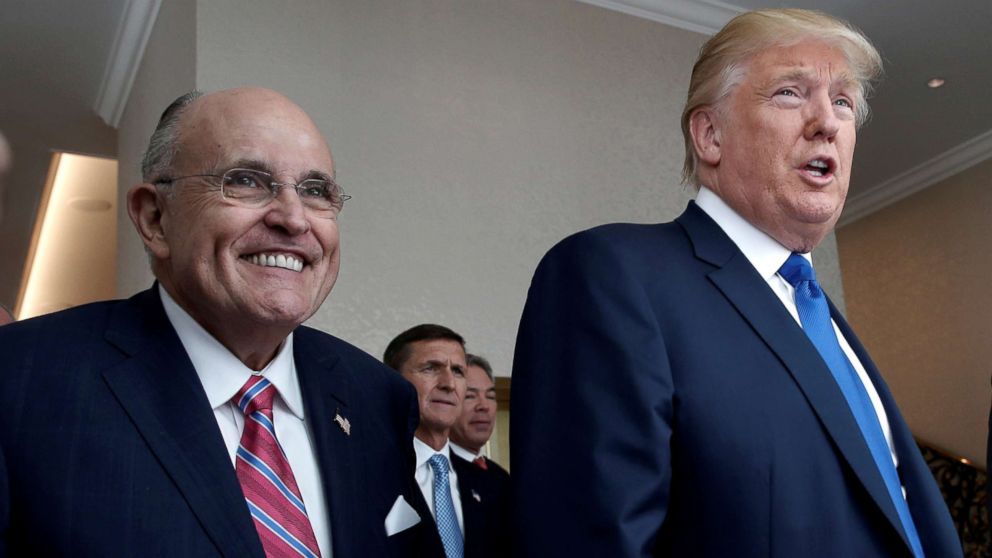 Former New York City Mayor and Trump attorney Rudy Giuliani told Fox News on Wednesday night that Donald Trump has reimbursed his personal attorney Michael Cohen for the $130,000 that was paid to porn star Stormy Daniels shortly before the presidential election.
Interested in
Donald Trump?
Add Donald Trump as an interest to stay up to date on the latest Donald Trump news, video, and analysis from ABC News.
The admission was made to conservative host Sean Hannity who had landed an exclusive interview with the recent addition to the Trump legal team.
"The President repaid it," Giuliani told Hannity. "Oh, I didn't know he did," Hannity replied.
"Everybody was nervous about this from the very beginning, I wasn't," Giuliani said. "I knew how much money Donald Trump put into that campaign. I said, $130,000? He can do a couple of checks for $130,000. When I heard Cohen's retainer of $35,000, when he was doing no work for the president, I said, 'That's how he's repaying, that's how he's repaying it, with a little profit and a little more for paying taxes, for Michael.'"
Giuliani went on to say that Trump "didn't know about the specifics of it, as far as I know, but he did know about the general arrangement with Michael Cohen, who would take care of things like this, like I take care of things, like this, for my clients."
In response to questions from reporters aboard Air Force One in April, President Trump said he was not aware of any payments made to Daniels and referred questions about the matter directly to Cohen: "You'll have to ask Michael Cohen. Michael is my attorney. You'll have to ask Michael," he said.
This is a developing story, please refresh for updates.