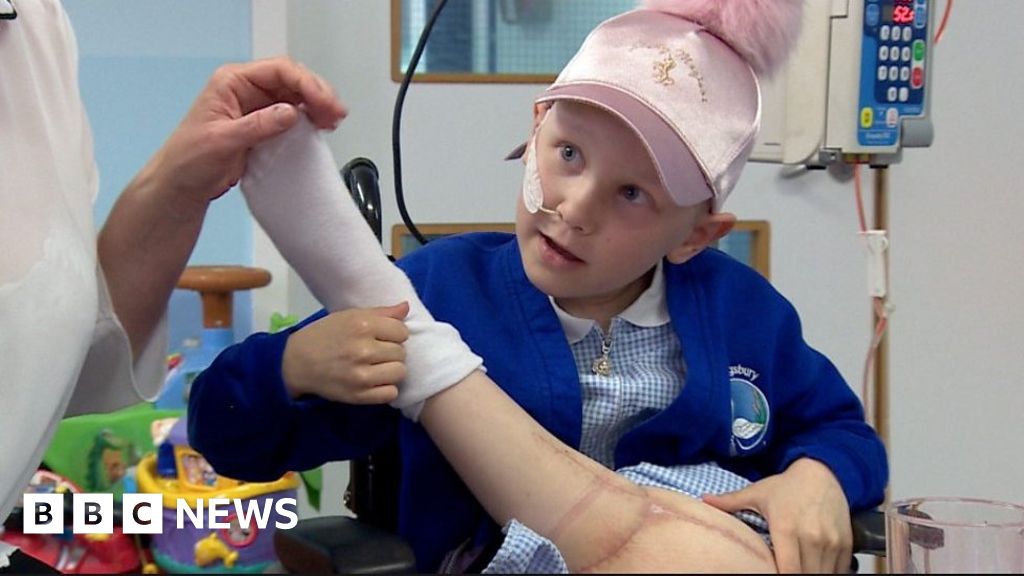 Amelia Eldred from Tamworth, in Staffordshire, was diagnosed with bone cancer in her left leg last year and had surgery to amputate the limb.
A rare procedure called rotationplasty was used by doctors at Royal Orthopaedic Hospital, in Birmingham, to reattach the lower part of the leg backwards to allow the ankle joint to work as a knee joint.
It means the seven-year-old will be able to have a prosthetic limb fitted and one day be able to continue her favourite hobby, dancing.