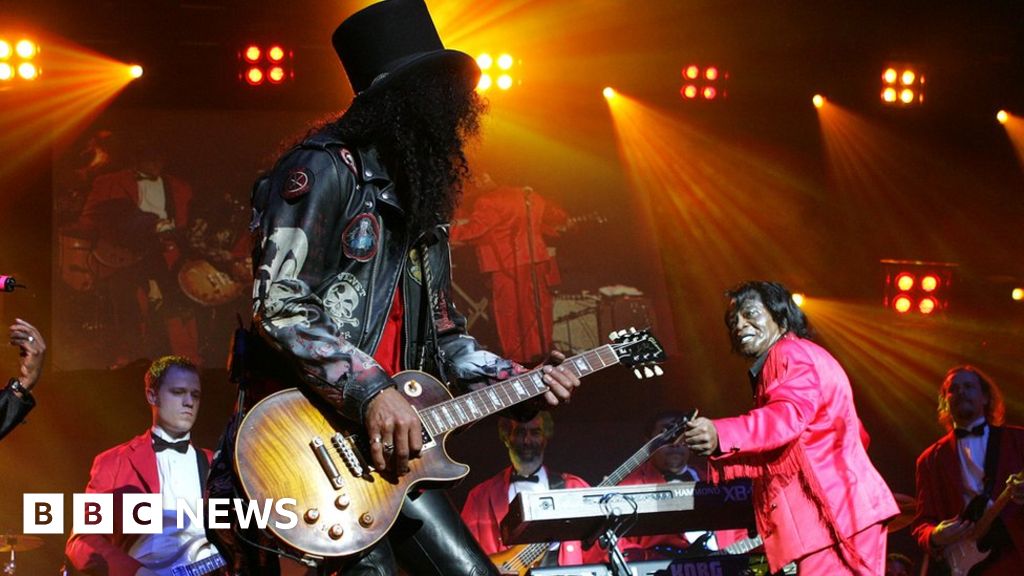 Gibson, whose electric guitars have been played by stars including Elvis Presley, Keith Richards and Jimmy Page, has filed for bankruptcy protection amid the weight of a $500m debt pile.
Lenders will take control of the Nashville-based company, which was founded in 1894.
It made an ill-fated acquisition of Philips' consumer audio division four years ago for $135m.
Gibson will wind down that business and plans to focus on musical instruments.
Chief executive Henry Juszkiewicz, who bought the company in 1986, said the Chapter 11 filing would assure the company's "long-term stability and financial health".
Under the Chapter 11 filing, Gibson will wind down its consumer audio business, whose brands include KRK, Cerwin Vega and Stanton headphones, loudspeakers and turntables.
The firm makes its electric guitars in Nashville and Memphis, while its acoustic guitars are manufactured in Bozeman, Montana.
It sells more than 170,000 guitars annually in more than 80 countries and said electric guitar sales jumped more than 10% to $122m in the 12 months to January.
Lenders including Silver Point Capital, Melody Capital Partners and funds affiliated with KKR Credit Advisors will take a stake in the company.
It aims to exit bankruptcy protection on 24 September.