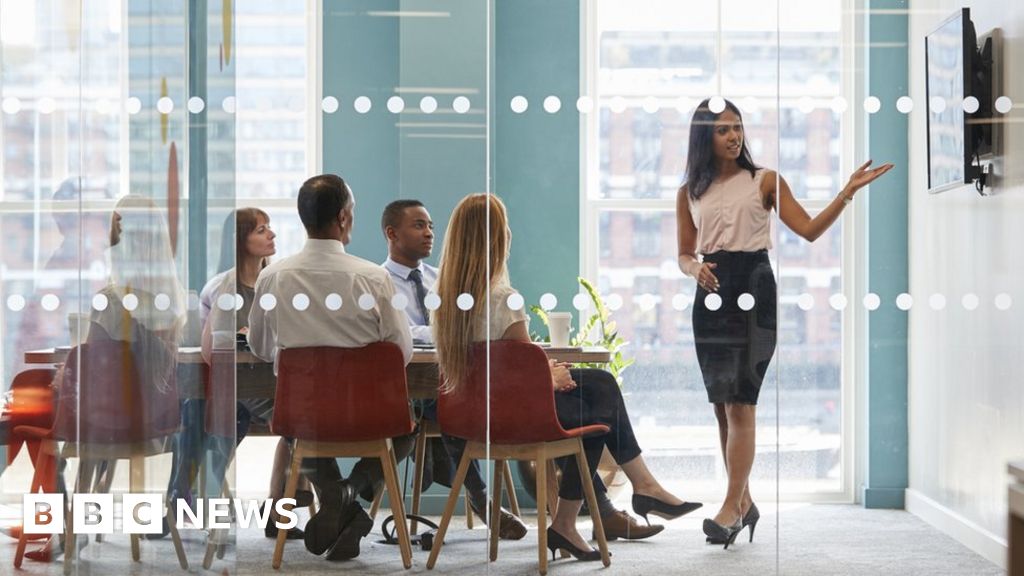 The gender pay gap has fallen to its lowest level yet, the Office for National Statistics (ONS) has reported.
In the year to April 2018, the gap for full-time workers was 8.6% – down from 9.1% in the previous year.
In other words, the average female employee now earns 8.6% less than the average man.
However, the extent of the pay gap varies according to age, with older female workers much more likely to be underpaid in comparison.
The ONS said the pay gap for those under the age of 39 was now insignificant and was narrowing "markedly" for those between the ages of 40 and 49.
"But it isn't the same for everyone – it's close to zero for employees aged under 40, but widens for those who are older," said Roger Smith, senior earnings statistician with the ONS.
Among part-time employees, women earn more than men.
Pay
The ONS figures also show that the average full-time employee in the UK enjoyed a 3.5% pay increase in the year to April, the biggest rise since 2008.
Median gross weekly earnings reached £569, up from £550 in 2017.
However, when inflation is taken into account, the rise was only 1.2% on the previous year.
Those in "continuous" employment did better than the average, as did those in lower-paid occupations.
"Average weekly pay for full-time employees is now increasing at its fastest since the financial crisis, in cash terms, with hourly pay rising fastest among lower-paid occupations," said the ONS's Mr Smith.
"However, after taking account of inflation, earnings are still only where they were in 2011 and have not yet returned to pre-downturn levels."