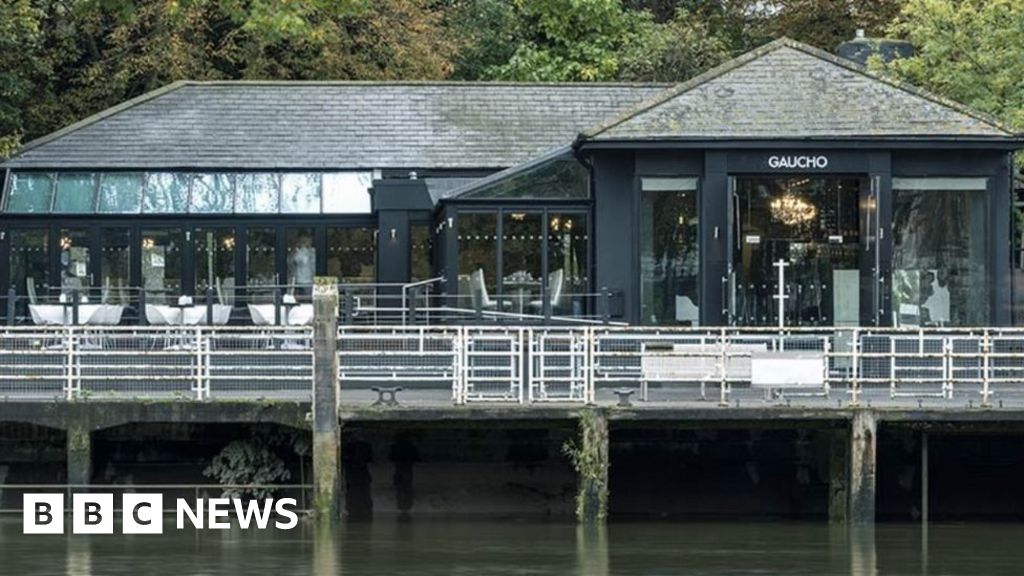 Steak and burger chain Cau, part of the Gaucho restaurant group, is under threat of closure with more than 700 UK jobs at risk.
The chain, which has 22 restaurants, has been underperforming for some time.
The BBC understands that one option under consideration is a Company Voluntary Arrangement (CVA) that would allow the chain to be restructured.
The group's 16 Gaucho restaurants are said to be trading well and are not affected by the closure threat.
Gaucho is owned by private equity firm Equistone, which recently appointed new management in an effort to turn the group around.
A company spokesperson said: "As part of a comprehensive strategic review, the group's new management team, with the support of its shareholders, is at the early stages of exploring a number of financial restructuring options. No decisions have yet been made."
The casual dining sector has been experiencing tough times recently, as costs soar and consumer appetites falter.
Prezzo, Jamie's Italian and Byron are among the chains that have already announced that they are closing some outlets.