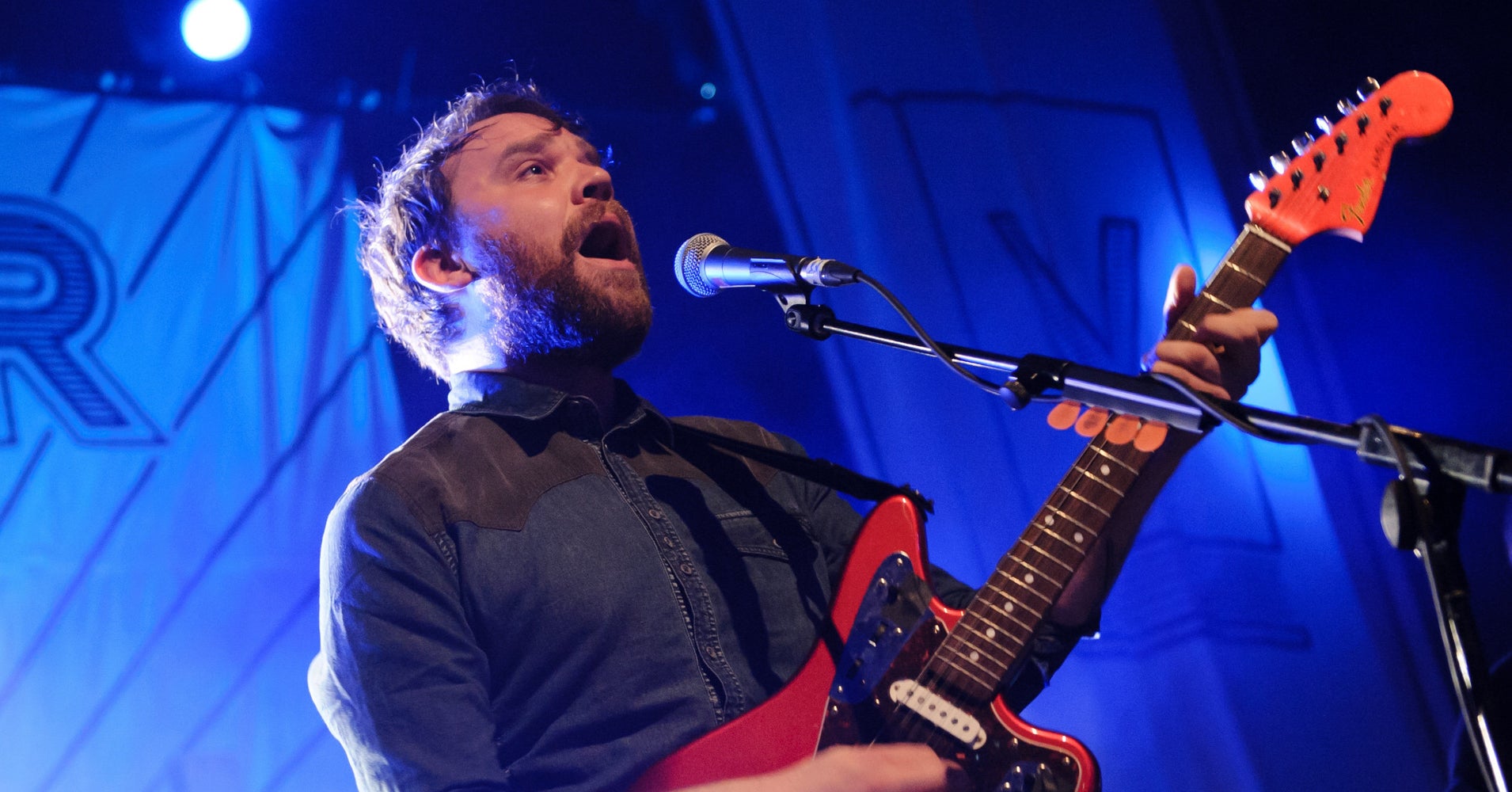 Frightened Rabbit frontman Scott Hutchison has died at age 36. 
Police in Scotland found the singer's body at Port Edgar in South Queensferry on Thursday night, according to multiple outlets, a day after he was reported missing. He was last seen exiting the Dakota Hotel in the area on CCTV footage early Wednesday.
Authorities didn't release the cause of death. Hutchison's representatives didn't immediately reply to HuffPost's request for comment. 
His family is "utterly devastated with the tragic loss of our beloved Scott," according to a statement released via police on Friday.
Scott, like many artists, wore his heart on his sleeve and that was evident in the lyrics of his music and the content of many of his social media posts. He was passionate, articulate and charismatic, as well as being one of the funniest and kindest people we knew. Friends and family would all agree that he had a brilliant sense of humour and was a great person to be around.

Depression is a horrendous illness that does not give you any alert or indication as to when it will take hold of you. Scott battled bravely with his own issues for many years and we are immensely proud of him for being so open with his struggles. His willingness to discuss these matters in the public domain undoubtedly raised awareness of mental health issues and gave others confidence and belief to discuss their own issues.
Hutchison posted a pair of cryptic tweets on Tuesday that worried friends and family. 
"Be so good to everyone you love. It's not a given. I'm so annoyed that it's not. I didn't live by that standard and it kills me," he wrote.
Soon after that, he wrote: "I'm away now. Thanks."
The Scottish singer candidly discussed his mental health struggles in his music and interviews, especially in the wake of a 2016 Twitter "meltdown" in which he told fans not to buy his music. He later apologized, blaming a regrettable "mixing alcohol, depression and social media," and subsequently canceled a handful of shows.
In an interview with Noisey just last week, Hutchison described his well-being as "middling."
"On a day-to-day basis, I'm a solid six out of ten. I don't know how often I can hope for much more than that," he told the outlet. "I'm drawn to negatives in life, and I dwell on them, and they consume me. I don't think I'm unique in that sense. I'm all right with a six. If I get a couple of days a week at a seven, fuck, it's great."
The band's official account asked for help in locating Hutchinson earlier this week: "We are worried about Scott, who has been missing for a little while now. He may be in a fragile state and may not be making the best decisions for himself right now."  
Hutchison founded Frightened Rabbitt in 2003, and it expanded to include his own brother Grant, as well as Billy Kennedy, Andy Monaghan, Simon Liddell.
Frightened Rabbit released their fifth studio album, "Painting of a Panic Attack," in 2016 and had new music on the way. The group recently finished a two-month 10th anniversary tour in celebration of their breakout album "The Midnight Organ Fight," which boasted hits like "Keep Yourself Warm" and "The Modern Leper." The tour sold out shows in cities across the world. 
The Hutchison brothers went on to form a new side project this year called Mastersystem, with musicians and brothers Justin and James Lockey. The group's debut album "Dance Music," dropped in April. 
Fans and fellow musicians, including Franz Ferdinand frontman Alex Kapranos and the Irish band Snow Patrol, paid tribute to Hutchison on social media after news of his death.