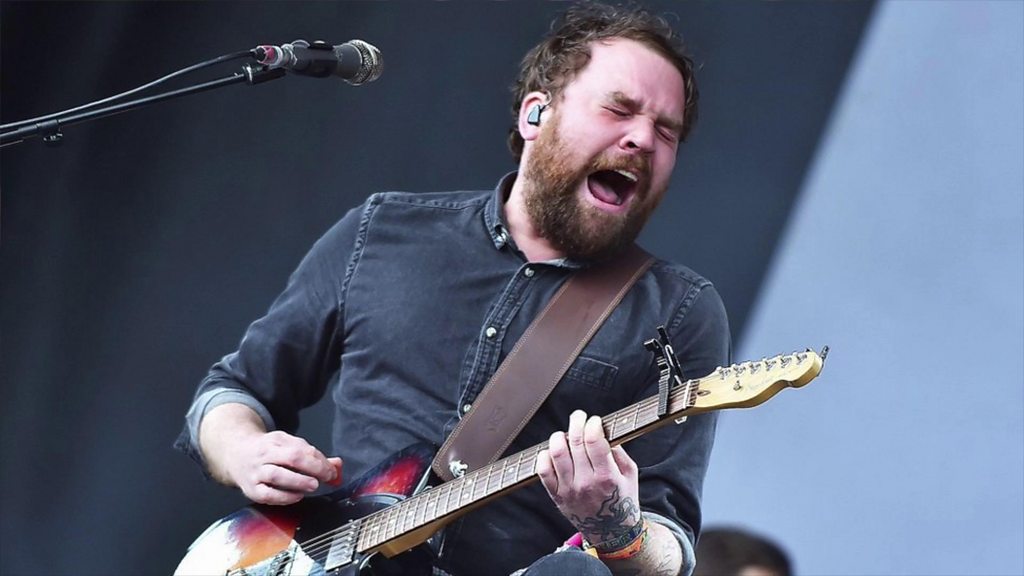 Frightened Rabbit are preparing for their "highly emotional" return to the stage after the death of singer Scott Hutchison.
Mr Hutchison's body was found on the banks of the Firth of Forth after he took his own life in May.
His brother and band mate Grant said he was "more nervous" about this weekend's performance than he had ever been before.
Frightened Rabbit's appearance at Glasgow's Kelvingrove Bandstand will be part of a charity event to raise money for the social enterprise Social Bite.
The Selkirk band, formed by Mr Hutchison and Grant on drums, were signed up to the concert – which is part of a Social Bite's sleep in the park event to raise money for homeless people – before Mr Hutchison's death.
The remaining band members felt this was the right opportunity for their first show without him.
They will be joined by special guests in a tribute.
The concert will also raise funds for a charity Mr Hutchison's family are setting up in his memory.
Grant said: "It seemed like the right thing to do, and like a natural thing to do – to make a positive thing out of something that personally was a very tragic event – to be able to help two charities and two causes, and also to play with people that are good friends."
'Highly emotional'
Asked how he would feel playing without his brother, he said: "To be honest, I don't know.
"I don't think it's something I can really prepare for. It's going to be highly emotional, but I think the setting for it, both physically and the fact that it's a charity event for Social Bite, means it's a positive way to do that for the first time.
"I think I'll be more nervous than I've ever been for a Frightened Rabbit gig before. It'll be strange."
Scott's family said there had been concerns about his mental health and they were "devastated" by his death.
Looking to the future, Grant said he was still grieving but the band had plans to continue.
He said: "All of us are dealing with Scott's death on a personal level. It's been seven months, that's a very short time.
"We do have something planned for next year which was meant to happen this year which we'll hopefully announce at the start of the year."
---
Frightened Rabbit – a band of brothers
Frightened Rabbit were formed with Scott Hutchison on vocals and guitar and his brother Grant on drums, with the band's most recent line-up also featuring Billy Kennedy, Andy Monaghan and Simon Liddell.
They released the first of their five albums, Sing the Greys, in 2006, with Scott also releasing a solo album called Owl John.
Scott and Grant had formed a new band called Mastersystem, joining forces with Justin Lockey from Editors and his brother James, a film maker.
Scott had also hinted at a sixth Frightened Rabbit album being released before the end of the year, saying they had five or six songs that were coming together.