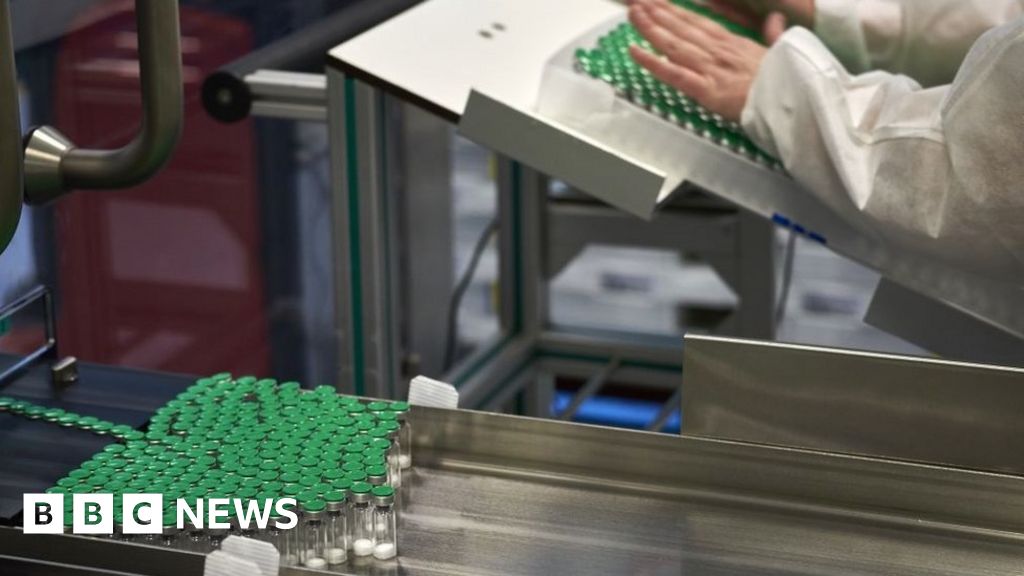 French company Sanofi has been stockpiling drugs in preparation for a hard Brexit, the Wall Street Journal reported.
It has built a 14 week supply of drugs, an increase of four weeks, which excludes medicines that are in constant shortage.
The stock for vaccines, of which Sanofi is a large producer, has also been increased.
Jobs could be cut, the report said.
The company, which employs 1,600 in the UK was not immediately available for comment.
Sanofi is one of the continent's largest producers of insulin.
One of the areas of concern is the need to send batches of medicine back to the continent for quality control, which could become difficult if there is a hard Brexit.
The Wall Street Journal said the preparations began a year ago and the firm began stock piling around six months later.
Last month, AstraZeneca said it was increasing drug stockpiles by about 20% in preparation for a no-deal Brexit.
The European Medicines Agency has said it has "serious concerns" about the work getting done for drugs that are solely manufactured in the UK.