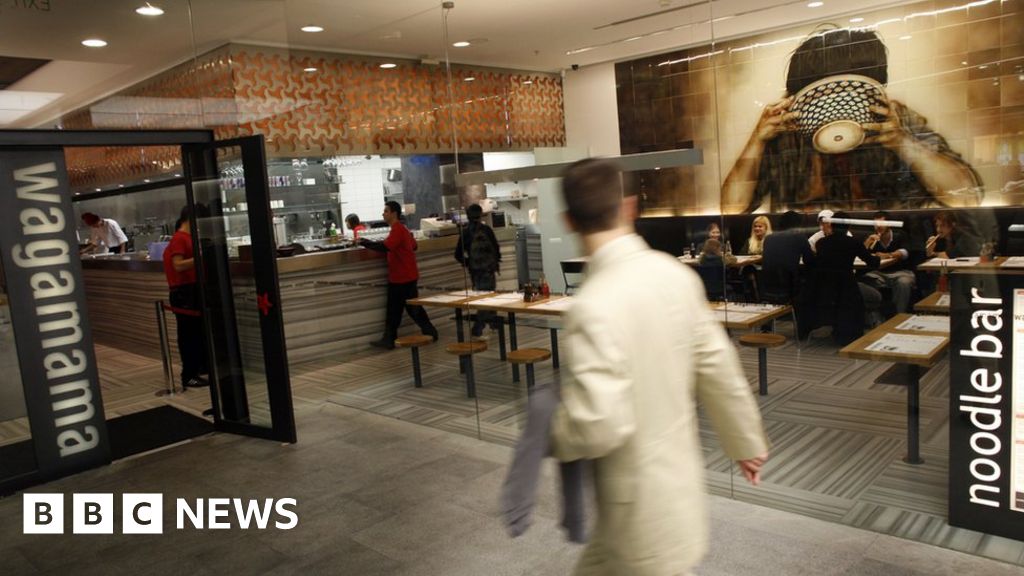 The Restaurant Group will go ahead with its £550m deal to buy Wagamama despite objections from several major investors.
The firm, which owns chains including Frankie & Benny and Garfunkel's, said just over 60% of the votes cast were in favour of the tie-up.
Big-name shareholders had opposed the deal over concerns about price and debt levels for the Restaurant Group.
Shares in the company sank almost 13% on Wednesday.
Debbie Hewitt, chairman of the Restaurant Group, said it was pleased that the majority of shareholders had approved the acquisition and rights issue, which would create "significant long-term value".
She added: "The acquisition of Wagamama creates a raft of new opportunities for us to capitalise on in the months and years ahead."
The group, which also owns the Coast to Coast and Chiquitos chains, agreed to buy Wagamama in late October and wants to expand the chain.
It said Wagamama, which has more than 190 restaurants, has outperformed the UK's casual dining market despite a consumer spending slowdown that has forced some chains to close outlets.
But shareholders including Pensions and Investment Research Consultants (Pirc) and Columbia Threadneedle Investments had opposed the takeover.
They said the deal is too expensive given it values Wagamama at more than 13 times its enterprise value before interest and other costs.
What is Wagamama?
First branch opened in Bloomsbury, Central London, 1992
Inspired by Japanese noodle bars
Pioneered communal bench seated tables
Has 133 outlets in UK
Total of 196 outlets includes restaurants in the US, New Zealand, Middle East, Romania and Croatia
Inspired a short story – After Wagamama but Mostly Before, by Toby Litt
Some also warned it could push the Restaurant Group's debt to risky levels.
It plans to pay £357m in cash and raise £315m in a deeply discounted rights issue.
On Tuesday, Pirc said the "risks and adverse implications for shareholders appear too great to overlook".
Restaurant chains have struggled recently, with Byron, Jamie's Italian and Prezzo among those to have closed branches and shed staff.
Reasons for the downturn include higher raw material costs, partly due to the weaker pound since the Brexit vote, waning consumer spending power and higher business rates.
However, the Restaurant Group has said Wagamama has a "strong competitive advantage" as it is three times the size of its nearest rival and is the only big pan-Asian brand concept with scale in the UK. The chain is owned by private equity firms Duke Street and Hutton Collins.
About two thirds of Wagamama's directly-operated and franchised restaurants are in the UK, and its most-recent figures show same-store sales growth of 9.6%.
Despite this, shares in The Restaurant Group have fallen close to 30% since the deal was first announced on 30 October.