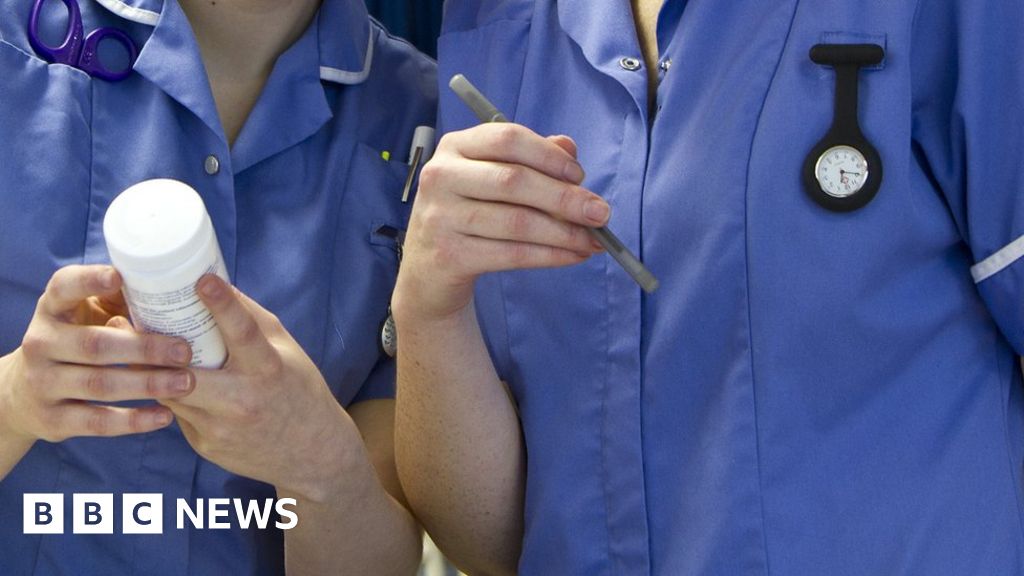 Foreign nurses who work in the NHS and their families should not be charged to receive healthcare, union leaders say.
The Royal College of Nursing said the £200 overseas health surcharge, which is paid per family member for every year on the main sponsor's work permit, was tearing families apart.
The charge was introduced in 2015 for non-EU migrants to boost NHS funding.
The Home Office said the charge allowed access to comprehensive services at a lower cost than other countries.
Non-EEA nationals must pay the surcharge, but the RCN said this has resulted in some overseas nurses receiving requests for more than £3,000 to cover the possible use of the NHS.
The surcharge is due to increase to £400 later this year. There have been suggestions that after Brexit it will be applied to EU nationals too.
'I had to send my children back to Africa'
Kenyan nurse Evaline Omondi, who works for the NHS in Luton, said she was landed with a bill of £3,600 to cover a three-year period for two adults and four children.
The charge forced her to take her two youngest children, aged six and eight, out of school and send them back to Kenya.
She said it was an "awful moment".
"We could not meet the cost and my children had to move back to Kenya," she said.
"A family who came together is now in pieces, scattered all over the place.
"I try to speak to them on the phone before they sleep but it is hard with the time difference and my work so sometimes I don't get to talk to them."
She is due to address delegates next week at the RCN's annual conference in Belfast, where the issue will be debated.
'Torn apart'
The RCN said there were 25,000 nurses from outside the EU working for the NHS.
RCN general secretary Janet Davies said it was "shameful that families are being torn apart by this policy".
"We are proud as a profession to have the best and brightest from over 200 countries around the world," she said.
"But the government now seems hell-bent on showing that they're no longer welcome."
The Home Office said the surcharge had an important role to play, generating income that goes directly to the NHS.
"The government fully recognises the contribution that international professionals make to the UK and to our health service," a spokesman added.