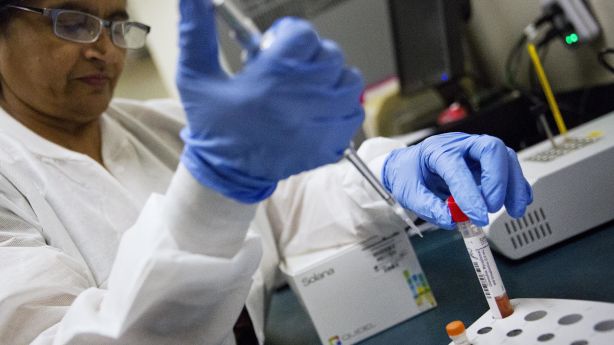 SALT LAKE CITY — The cases of flu-like symptoms have spiked around the state. Epidemiologists said that means numbers are likely to continue to go up in the coming weeks.
As Utah gets into February — the month when the flu normally peaks — the Utah Department of Health said the 2018-19 influenza season has been rated at a moderate severity.
While the number of hospitalized cases were still below average, Utah Department of Health influenza epidemiologist Keegan McCaffrey said the number of people reporting flu-like symptoms at outpatient clinics are quite high.
"The percentage of people going to outpatient clinics, with influenza-like illness — which just means people that come with fever and a cough or sore throat — is actually the second-highest that we've seen in the last six years," McCaffrey said.
Overall, 113 people were hospitalized with the flu the first week of the month, reaching a season high, while 582 statewide have been hospitalized so far this season.
As activity was expected to increase in the next couple of weeks, McCaffrey said people should take measures to protect themselves.
"As long as we're seeing flu, it's still smart to go get a flu shot," he said. "Take everyday precautions to prevent the flu, like washing your hands, covering your coughs and sneezes, and if you do get sick, stay home from school or work."
How to prevent the flu
The Utah Department of Health recommends the following steps you and your family can take to fight influenza and stay healthy this flu season. Find more information at Utah Flu Fighters.
The best way to prevent influenza is by getting a flu vaccine each year. You can find influenza vaccine providers at vaccinefinder.org.
Take preventive actions to stop the spread of germs. Wash your hands, cover your cough, and stay home from work or school when you are sick.
Take influenza antiviral drugs if your doctor prescribes them.
×
Photos
Related Links
Related Stories