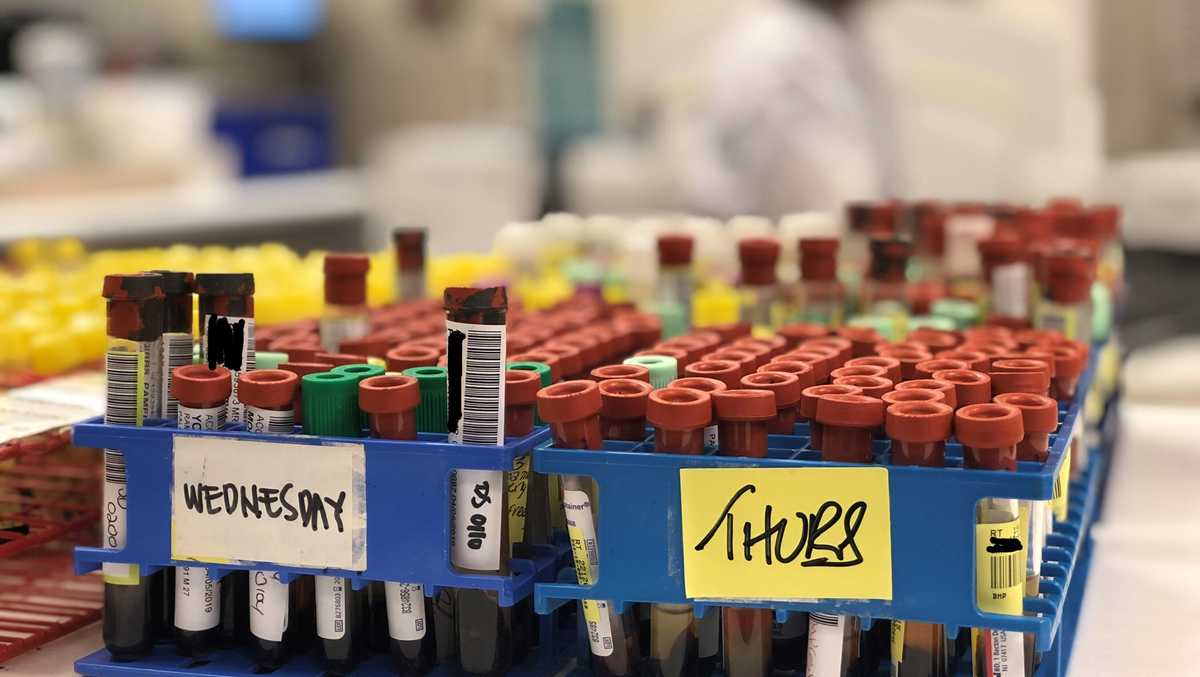 Florida surgeon general declares public health emergency over hepatitis A
On Thursday, Florida Surgeon General Dr. Scott Rivkees declared a public health emergency to address the increase in hepatitis A cases in Florida due to the current national outbreak. The declaration builds upon the public health advisory that was issued by the Florida Department of Health on Nov. 18, 2018, and reemphasizes the importance of the hepatitis A vaccination as the best way to prevent hepatitis A infection."I am declaring this public health emergency as a proactive step to appropriately alert the public to this serious illness and prevent further spread of hepatitis A in our state," said Rivkees. "The best way to prevent hepatitis A is through vaccination. It is important that we vaccinate as many high-risk individuals as possible in order to achieve herd immunity. I will continue to work with Gov. DeSantis and Lt. Gov. Jeanette Nuñez to take proactive steps to protect the health of Florida's residents and visitors."The Florida Department of Health will request assistance from the Centers for Disease Control and Prevention.This declaration signals to health care providers the importance of screening and vaccination for all individuals considered at high risk for contracting hepatitis A. The declaration also recommends vaccination for individuals who are at heightened risk for suffering serious complications from contracting hepatitis A. This includes individuals with chronic liver disease or clotting factor disorders and individuals over 60 years of age with a serious underlying medical condition, as determined by their health care provider, in critically impacted counties. In Florida, the critically impacted counties are Brevard, Citrus, Glades, Hernando, Hillsborough, Lake, Liberty, Manatee, Marion, Martin, Okeechobee, Orange, Pasco, Pinellas, Sumter, Taylor and Volusia. Hepatitis A case counts for 2019 thus far have already surpassed those in 2018. From Jan. 1 through July 27, 2,034 hepatitis A cases were reported.Through this declaration of a public health emergency, the state surgeon general reminds all individuals to practice good handwashing procedures to prevent further spread of hepatitis A. All individuals should wash their hands with soap and water for at least 20 seconds, especially after using bathrooms, changing diapers and before preparing or eating food. Additionally, the declaration emphasized the importance of consistent sanitation practices for public and private facilities with restrooms and showers.Current hepatitis A cases in local counties:Indian River County: 4Martin County: 32 Okeechobee County: 5Palm Beach County: 42St. Lucie County: 25 For more information, you can contact your local Health Department: Palm Beach County: 561-840-4500Martin County: 772-221-4000St. Lucie County: 772-462-3800Indian River County: 772-794-7400Okeechobee County: 863-462-5800
TALLAHASSEE, Fla. —
On Thursday, Florida Surgeon General Dr. Scott Rivkees declared a public health emergency to address the increase in hepatitis A cases in Florida due to the current national outbreak.
The declaration builds upon the public health advisory that was issued by the Florida Department of Health on Nov. 18, 2018, and reemphasizes the importance of the hepatitis A vaccination as the best way to prevent hepatitis A infection.
"I am declaring this public health emergency as a proactive step to appropriately alert the public to this serious illness and prevent further spread of hepatitis A in our state," said Rivkees. "The best way to prevent hepatitis A is through vaccination. It is important that we vaccinate as many high-risk individuals as possible in order to achieve herd immunity. I will continue to work with Gov. DeSantis and Lt. Gov. Jeanette Nuñez to take proactive steps to protect the health of Florida's residents and visitors."
The Florida Department of Health will request assistance from the Centers for Disease Control and Prevention.
This declaration signals to health care providers the importance of screening and vaccination for all individuals considered at high risk for contracting hepatitis A.
The declaration also recommends vaccination for individuals who are at heightened risk for suffering serious complications from contracting hepatitis A. This includes individuals with chronic liver disease or clotting factor disorders and individuals over 60 years of age with a serious underlying medical condition, as determined by their health care provider, in critically impacted counties.
In Florida, the critically impacted counties are Brevard, Citrus, Glades, Hernando, Hillsborough, Lake, Liberty, Manatee, Marion, Martin, Okeechobee, Orange, Pasco, Pinellas, Sumter, Taylor and Volusia.
Hepatitis A case counts for 2019 thus far have already surpassed those in 2018. From Jan. 1 through July 27, 2,034 hepatitis A cases were reported.
Through this declaration of a public health emergency, the state surgeon general reminds all individuals to practice good handwashing procedures to prevent further spread of hepatitis A. All individuals should wash their hands with soap and water for at least 20 seconds, especially after using bathrooms, changing diapers and before preparing or eating food. Additionally, the declaration emphasized the importance of consistent sanitation practices for public and private facilities with restrooms and showers.
Current hepatitis A cases in local counties:
Indian River County: 4
Martin County: 32
Okeechobee County: 5
Palm Beach County: 42
St. Lucie County: 25
For more information, you can contact your local Health Department:
Palm Beach County: 561-840-4500
Martin County: 772-221-4000
St. Lucie County: 772-462-3800
Indian River County: 772-794-7400
Okeechobee County: 863-462-5800