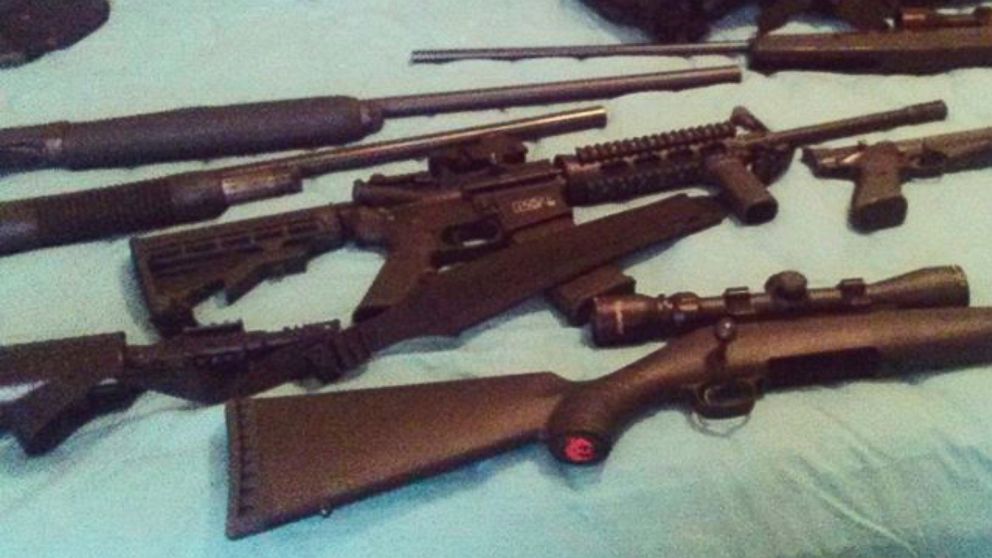 Authorities believe the young man accused of storming a Florida high school and gunning down 17 people had access to 10 firearms, all long guns, law enforcement officials briefed on the matter told ABC News.
Interested in
Florida School Shooting?
Add Florida School Shooting as an interest to stay up to date on the latest Florida School Shooting news, video, and analysis from ABC News.
A law enforcement source said the suspect, Nikolas Cruz, is believed to have purchased seven of the long guns himself. The other three firearms were weapons authorities believe Cruz had access to but did not purchase, the source said.
In addition to the AR-15 variant Cruz allegedly used in the school shooting, he also purchased an AK-47 variant, one law enforcement official said.
All appear to be legal purchases, sources said.
Cruz, 19, was charged with 17 counts of premeditated murder after the Valentine's Day massacre at Marjory Stoneman Douglas High School.
The other firearms Cruz had purchased were an assortment of shotguns and standard rifles, the source added. No handguns associated with Cruz have been recovered by authorities, according to the official.
Public defender Melisa McNeill, who appeared with Cruz in court Thursday, called him a "broken child."
"My children they go to school in this community and I feel horrible for these families," McNeill said, adding, "and Mr. Cruz feels that pain."