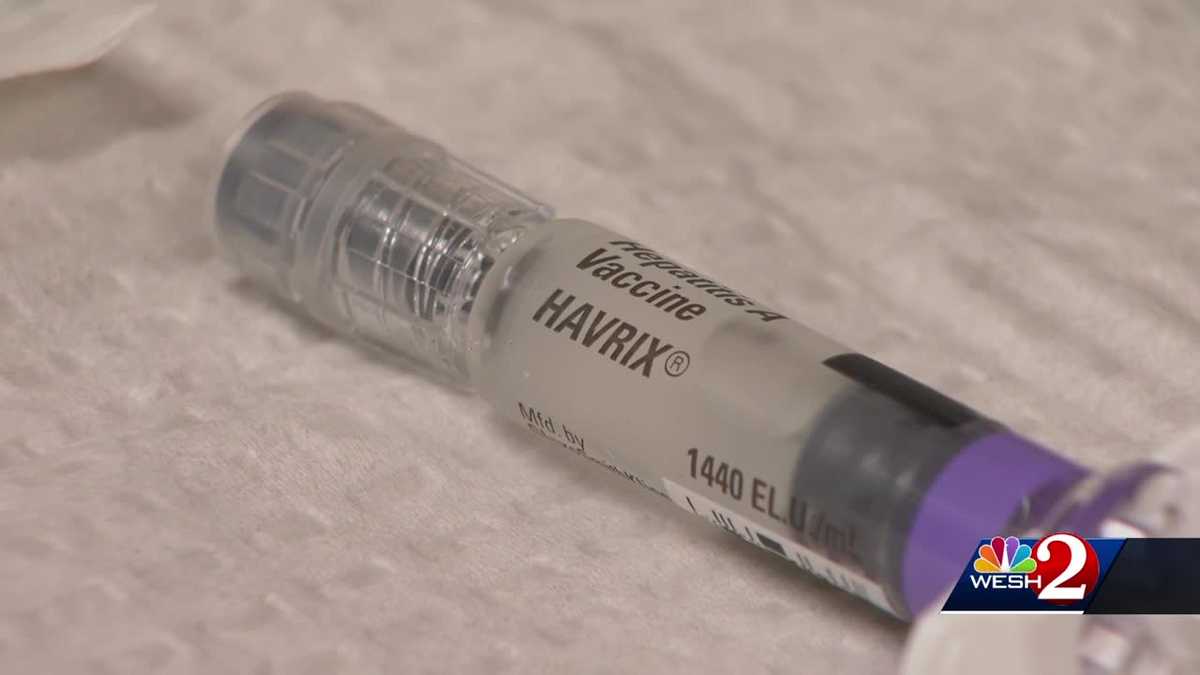 ORLANDO, Fla. —
Health officials in Florida have issued a hepatitis A advisory after a spike in cases in the Orlando and Tampa areas.
A statement from the Florida Department of Health urged people, especially those considered at risk, to get vaccinated.
"Since January 2018, 385 cases of hepatitis A virus (HAV) infection have been reported in Florida. This is more than three times the previous five-year average of 126 cases. The increase in hepatitis A cases to date is predominantly in the Tampa Bay and Orlando metropolitan areas," the advisory said.
In October, Orange County health officials reported a 2,000 percent increase in cases in 2018.
Hepatitis A is a viral illness that affects the liver and is typically spread person to person through fecal-oral transmission.
Symptoms include fever, abdominal pain, loss of appetite, nausea, vomiting, jaundice or yellowing of skin and eyes and dark urine.
The hepatitis A vaccine is a two-shot series with the second one given after six months.
Health officials recommend that the following people be vaccinated:
• All children at age 1 year
• Persons who are at increased risk for infection
• Persons who are at increased risk for complications from HAV
• Users of injection and non-injection drugs
• Persons who are homeless
• Men who have sex with men
• Persons who have chronic liver disease
• Persons traveling to or working in countries that have high or intermediate endemicity
of HAV
• Persons who have clotting-factor disorders
• Household members and other close personal contacts of adopted children newly
arriving from countries with high or intermediate HAV endemicity
• Persons having direct contact with persons who have HAV.