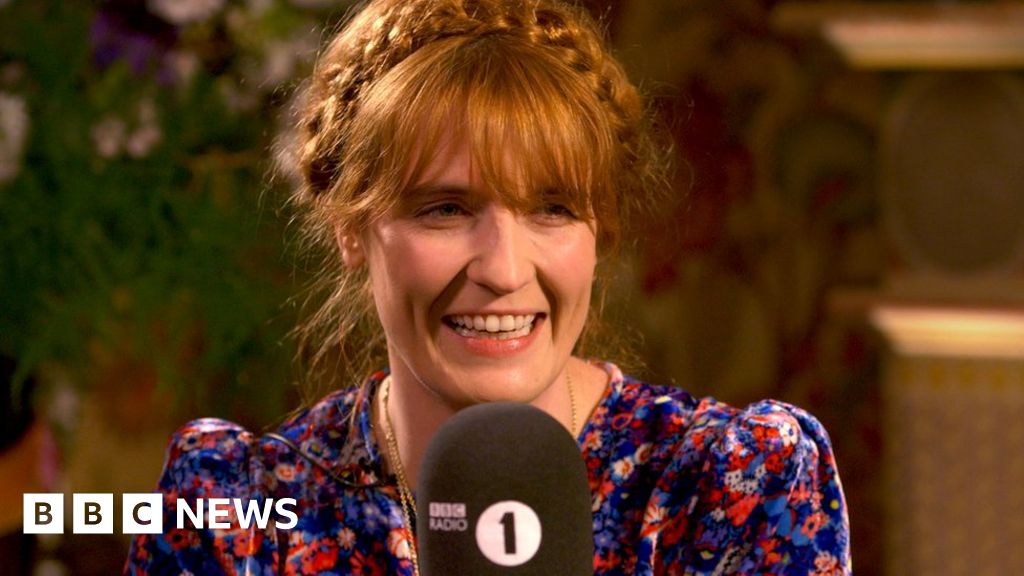 Florence Welch says keeping off the booze helped get her straight back into the studio after her last tour instead of going "on a bender".
The 31-year-old lead singer of Florence + The Machine was speaking to Radio 1's Annie Mac about her "tour energy".
"It's interesting because I think I never knew how to come down after a tour before, so I would just go on a massive bender.
"And I wasn't doing that so I just went straight back in the studio."
The first song she recorded, called June, went on to become the first track of her new album, High As Hope.
"I had that same excitement as when I made Dog Days and that song really opened up the rest of the record."
It's her first new music since 2015's How Big, How Blue, How Beautiful and the first single off the new album is Hunger, getting its worldwide debut on Annie's show.
She says its inspiration comes from the need to be happy with yourself, but how it's also a celebration of people owning their individuality.
Florence also has a co-producer credit on her latest album.
"I always sort of co-produced but I didn't know you were allowed to ask for the title!
"I think also, I probably needed a lot more guiding and steering, maybe not musically, but maybe just because I was a nightmare!"
Asked to expand on her definition of a "nightmare", she told Annie what happened when she was working on her first two albums, Lungs and Ceremonials.
"I'd just show up hungover, or not at all, or like on the wrong day crying."
The Biggest Weekend
Florence says she's now a much calmer person – and has realised creativity comes before the partying and drinking.
"I definitely wasn't one of those people who got into the music just for the music. I was like: 'I want to go to all the parties.'"
She says she thought that drinking went hand in hand with becoming "a legend".
"I was so confused, but what I found is that it didn't have to be that way. The creativity was the most hallucinatory, intoxicating, thrilling thing that I could be doing with myself."
Florence + The Machine are headlining BBC Music's The Biggest Weekend in Swansea on Sunday 27 May.
They're also supporting one of the biggest bands ever later in the summer.
Probably not exactly where the 17-year-old Florence saw herself.
"I was so self-loathing and so hard on myself when I was a kid and so desperate to be the right thing, you know, to be perfect and get it right."
And she'd have this advice for her younger self.
"You don't have to try so hard, being you is ok, you as you are is fine, you don't have to strive to be special or to get love."
Follow Newsbeat on Instagram, Facebook and Twitter.
Listen to Newsbeat live at 12:45 and 17:45 every weekday on BBC Radio 1 and 1Xtra – if you miss us you can listen back here.