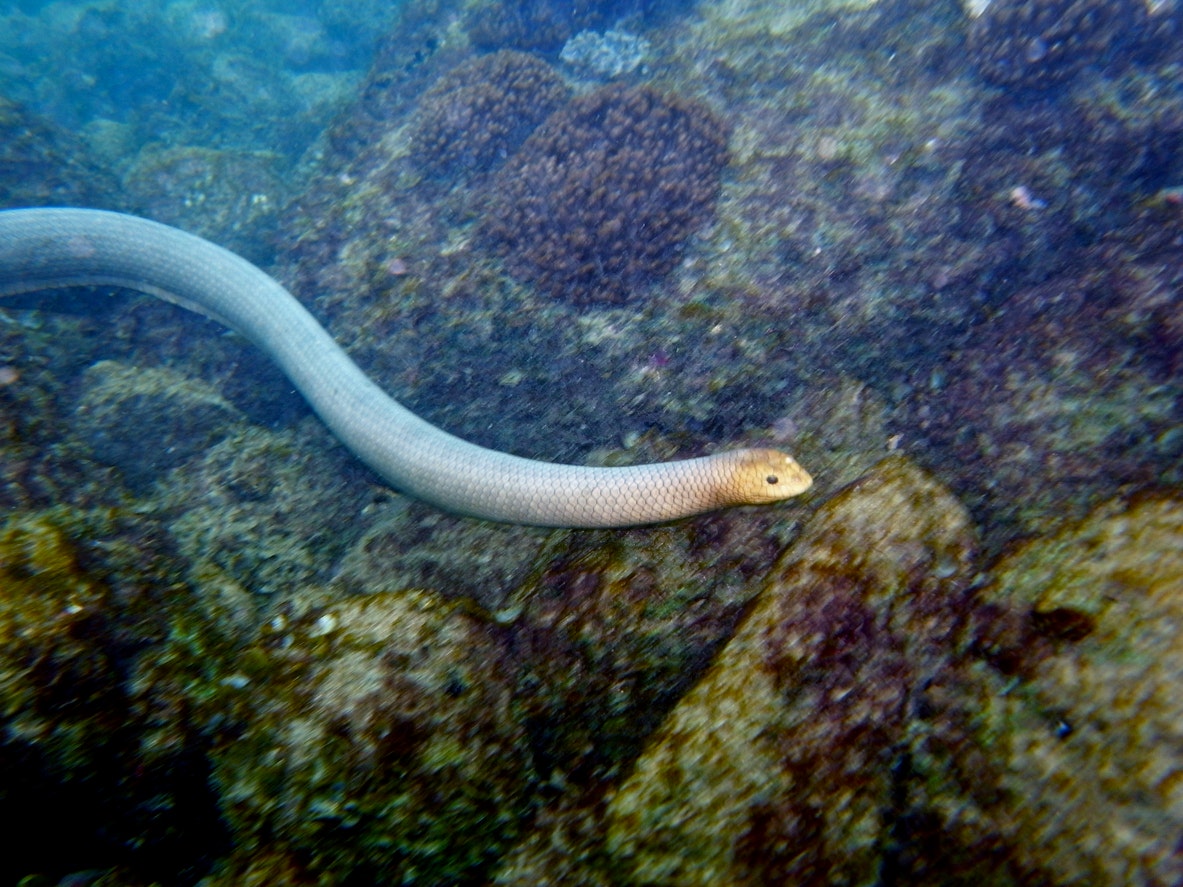 A devastated mother has revealed her son's haunting final phone call hours before he was fatally bitten by a deadly sea snake.
Harry Evans, 23, is the first person to be killed by the reptile in Australia after he was bitten while pulling up a net off Groote Eylandt, 400 miles east of Darwin.
Grieving mom Sharon has today revealed how her son was having "the time of his life" after traveling to work on the fishing trawler off Australia's north coast.
Speaking exclusively with the Sun Online, the 48-year-old said: "He just said he was having the best time of his life. He was snorkeling and fishing on his time off."
She said the last time she was with Harry was when the family, including his twin George, waved him off at Heathrow Airport in August.
OHIO BOY, 7, DIAGNOSED WITH LIFE-THREATENING MOSQUITO-BORNE VIRUS
But the mom has been left grappling with the fact she will never see her son alive again.
Speaking from the family's home in Poole, Dorset, the mental health practitioner said her son had been excitedly looking forward to the trip Down Under, agreeing to work as a deckhand on the trawler which was skippered by a distant relative.
The young man, who trained as a boat builder and worked part-time as a barman in two local pubs, had planned to spend six months working in Australia before planning a trip to New Zealand with a mate.
But Sharon said her world came crashing down when her phone rang on Thursday morning.
"I got a call first thing on Thursday morning from the skipper of the boat and I knew something was wrong," she said. "As far as we know they were pulling in the nets and a water snake was caught up in them and Harry was stood in the wrong place at the wrong time. They thought it was a scratch at first and sent him down below."
"When people are bitten by a snake they are usually sick but that didn't happen to Harry," she said. "He didn't show any signs of being ill."
The mom said Harry told fellow crew that he felt fine, going to have a shower and putting antiseptic on the bite.
"He never made a fuss or a big deal out of it," she said. "Then his eyes rolled and he drifted in and out of consciousness for a while and fell asleep. They were four hours from land and there were other boats in the area and they rushed to help. But there was very little that anyone could do."
"We just can't believe what has happened," she said. "He was unbelievably unlucky."
RARE 'POLIO-LIKE' ILLNESS DIAGNOSED IN 6 MINNESOTA KIDS
Crews on the fishing trawler spent three hours desperately trying to keep the young man alive as they called for help after he was bitten on his thumb while emptying nets on the vessel.
The family believes their son may have suffered an allergic reaction to the bite, which left puncture wounds on his thumb.
A post-mortem will now be carried out, with Harry's body to be flown home to the UK.
"Harry made friends wherever he went," his twin brother George said. "He was the funniest guy and lived life for the moment. He never did anything he didn't want to do, he did his own thing."
"He was one of the kindest people you could meet," he said. "Even if he was down to his last £10 he would buy you a drink."
"We are supporting the family of a British man who has died in the Northern Territory and are in contact with the Australian authorities," The UK Foreign Office said.
Marine Education Society of Australasia said that no deaths have previously been recorded from sea snake bites in Australian waters.
However, it is the second death of a British man while working on a fishing boat in the north of the country in five years, reports the Press Association.
In November 2013 a 20-year-old UK-born man died while working on a prawn trawler.
Ryan Donoghue was electrocuted while using a power tool, when a wave washed on deck as it returned to Cairns.