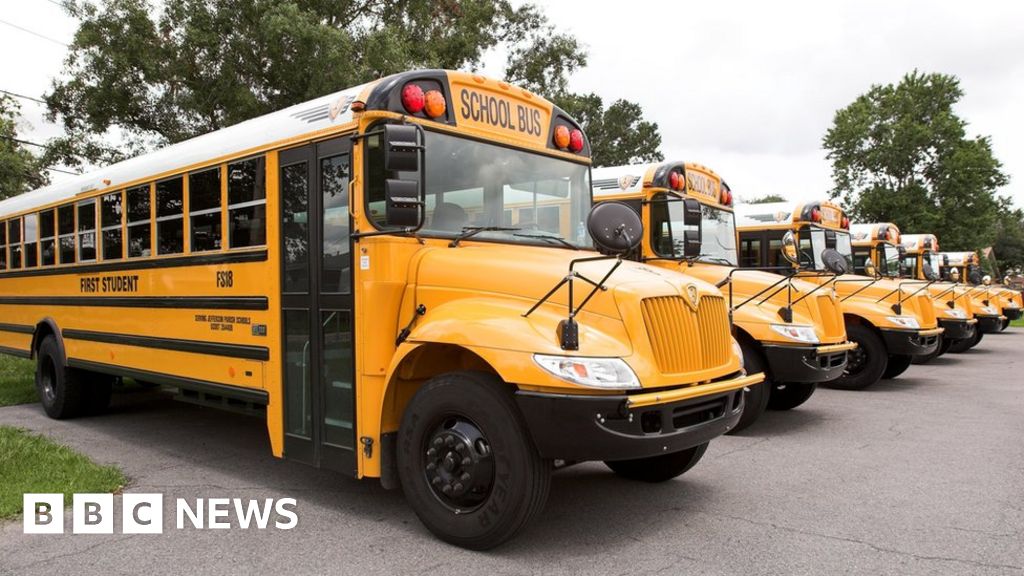 Rail and bus operator FirstGroup has rejected a takeover offer from US private equity firm Apollo Management.
The FTSE-250 transport group disclosed the bid approach after its share price jumped in late trading in London.
Aberdeen-based FirstGroup, which has about 100,000 employees, runs Great Western Railway and America's iconic Greyhound bus services.
The company said in a statement that Apollo's offer "fundamentally" undervalued the company.
FirstGroup did not reveal any financial details about the offer, which was disclosed about two hours after the London stock market closed. The company's shares finished 7.4% up.
FirstGroup, whose other operations include the Heathrow Airport Connect service and First Bus, had revenues of £7.5bn last year.
The company said in its statement: "The board of FirstGroup has considered the proposal in detail and believes that it fundamentally undervalues the company and is opportunistic in nature. Accordingly, the board of FirstGroup has unanimously rejected the proposal."
FirstGroup added that its disclosure of the approach was made "without the agreement or approval of Apollo".
Under the UK's takeover code, Apollo has until 9 May to launch a formal bid.
The company is one of the big US buyout firms, with more than $200bn (£140bn) of investments stretching from finance, food and property. It owns the casino operation Caesars Entertainment Corporation.