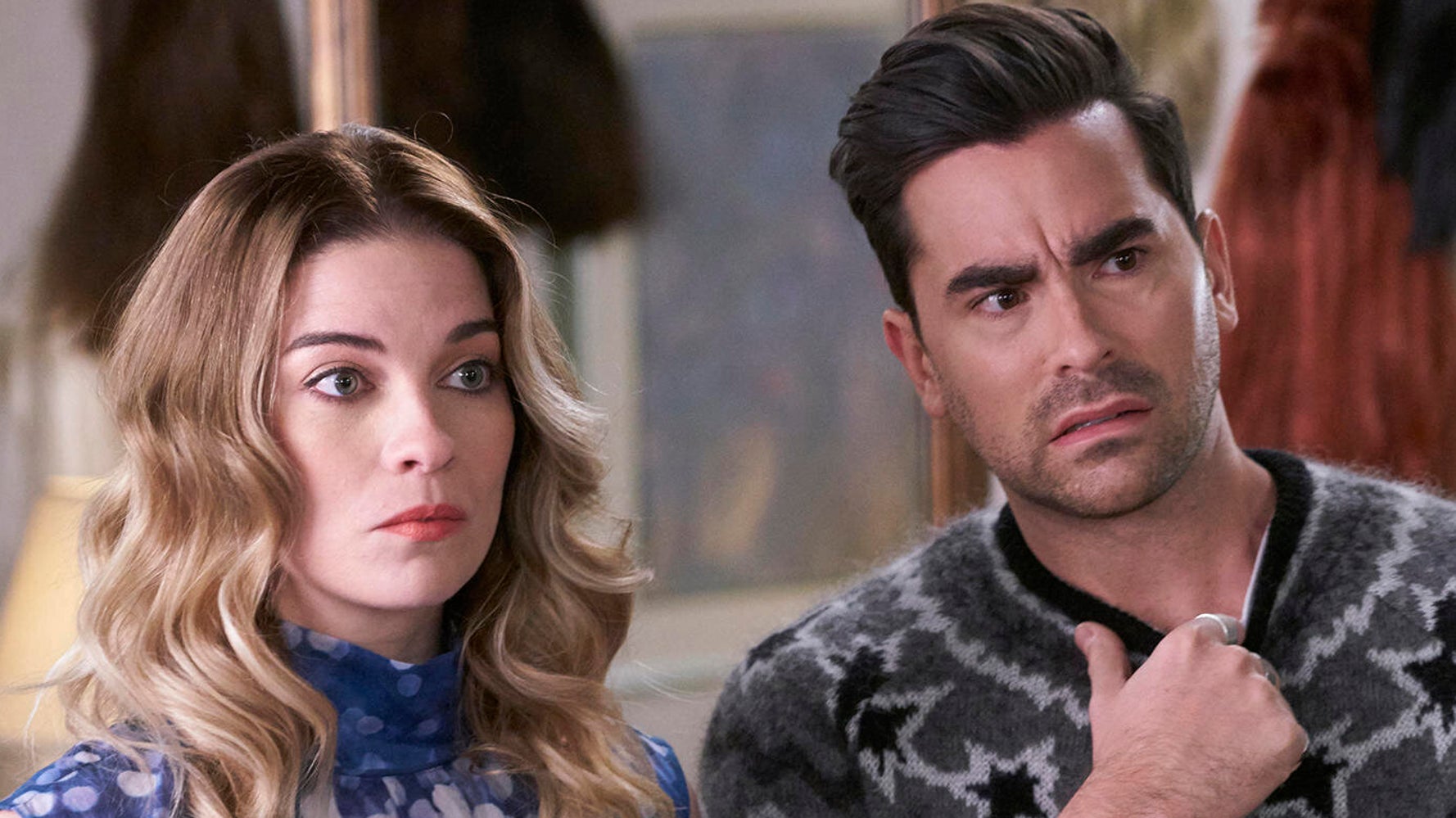 Netflix recently added the latest season of "Schitt's Creek" to the streaming service. This fifth season earned various Emmy nominations after it aired on Pop TV earlier in 2019, but since most viewers seem to wait until the show comes to Netflix, many fans will just now get a chance to watch these new episodes.
The season begins with most of the main cast gathered in the renamed Rosebud motel as Moira calls from the set of "The Crows Have Eyes III: The Crowening." After Johnny proves his ineptitude with technology and takes forever to answer Moira's call and put her on speaker, the family has an endearingly insult-heavy conversation. Moira may be far away and the motel may have a new name, but this is still the same, lovable "Schitt's Creek."
As fans of the show, HuffPost Senior Editor Kate Auletta and I decided to have a Slack conversation about our first impressions of the new season. We watched the first episode and reported our favorite moments to each other. Read on for our brief conversation. You can also watch a recap of the first few seasons and a trailer for this fifth season below.
And if you want to stay informed on what's joining Netflix on a weekly basis, be sure to subscribe to the Streamline newsletter.
Season 5 trailer: