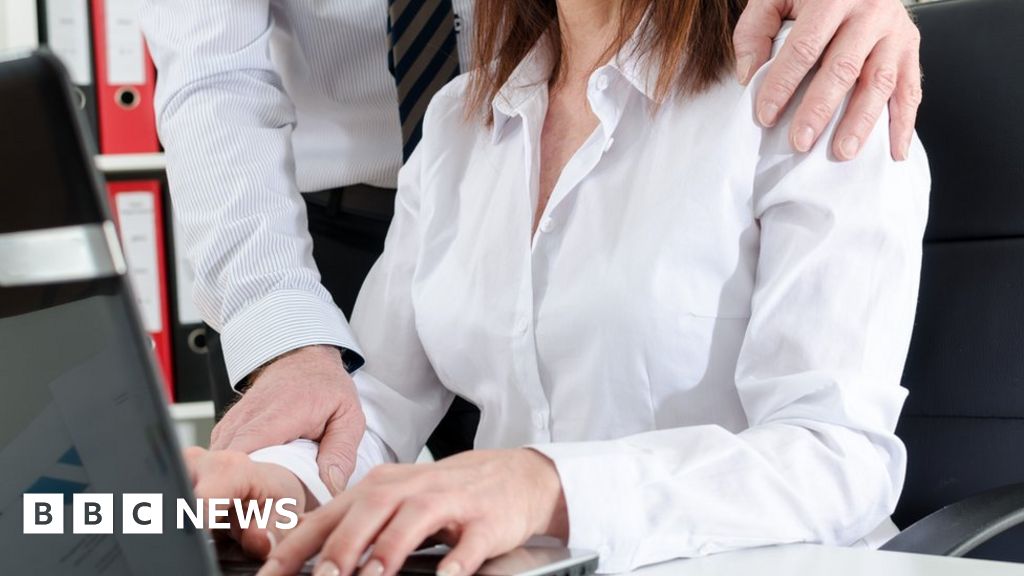 Businesses, government and regulators are failing to tackle sexual harassment in the workplace, say MPs.
The Parliamentary Women and Equalities Committee has published a five-point plan to deal with the problem.
It follows a BBC survey that found 53% of women and 20% of men said they had experienced sexual harassment at work.
Chair of the committee, Maria Miller MP, said: "Government, regulators and employers have been dodging their responsibilities for far too long."
"There is considerable focus on other corporate governance issues like protecting people's personal data and preventing money laundering.
"It's time to put the same emphasis on tackling sexual harassment."
Make employers responsible
Last year's ComRes poll for BBC Radio 5 suggests of those who had been harassed one in 10 women had been sexually assaulted, more than a quarter had suffered harassment in the form of inappropriate jokes or "banter" and nearly one in seven had suffered inappropriate touching.
It found that of the women who had been harassed, 63% said they didn't report it to anyone, and 79% of the male victims kept it to themselves.
The Committee's report calls for:
A duty on employers to prevent harassment
A more active role for regulators
Easier recourse to tribunals
Clarification of non-disclosure agreements (NDAs)
Better data on sexual harassment
The Committee heard evidence from experts on employment and law and also from Harvey Weinstein's former assistant, Zelda Perkins, who described the non-disclosure agreement (NDA) she had to sign after leaving the film company Miramax as "morally lacking".
She told the committee: "There cannot be a legal document that protects criminal behaviour,"
The report said that NDAs are used unethically by some employers and some members of the legal profession to silence victims of sexual harassment.
Ms Miller said: "NDAs have their place in settling complaints, but they must not be used to prevent or dissuade victims from reporting incidents as is clearly the case now. We expect proper regulation of NDAs and that any unethical practices lead to strong and appropriate sanctions."
'Long over-due'
TUC General Secretary Frances O'Grady said: "Sexual harassment has a huge impact on women's lives and careers. The TUC supports making employers responsible for preventing sexual harassment.
"It's good to see the committee recommend long-overdue reforms to the tribunal system so that it works for victims of sexual harassment, and a new code of practice for employers too."
Ms Miller said that enforcement through tribunals was inadequate. She said: "The burden falls unacceptably on the individual to hold harassers and employers to account when they will already hesitate to do so due to fear of victimisation."