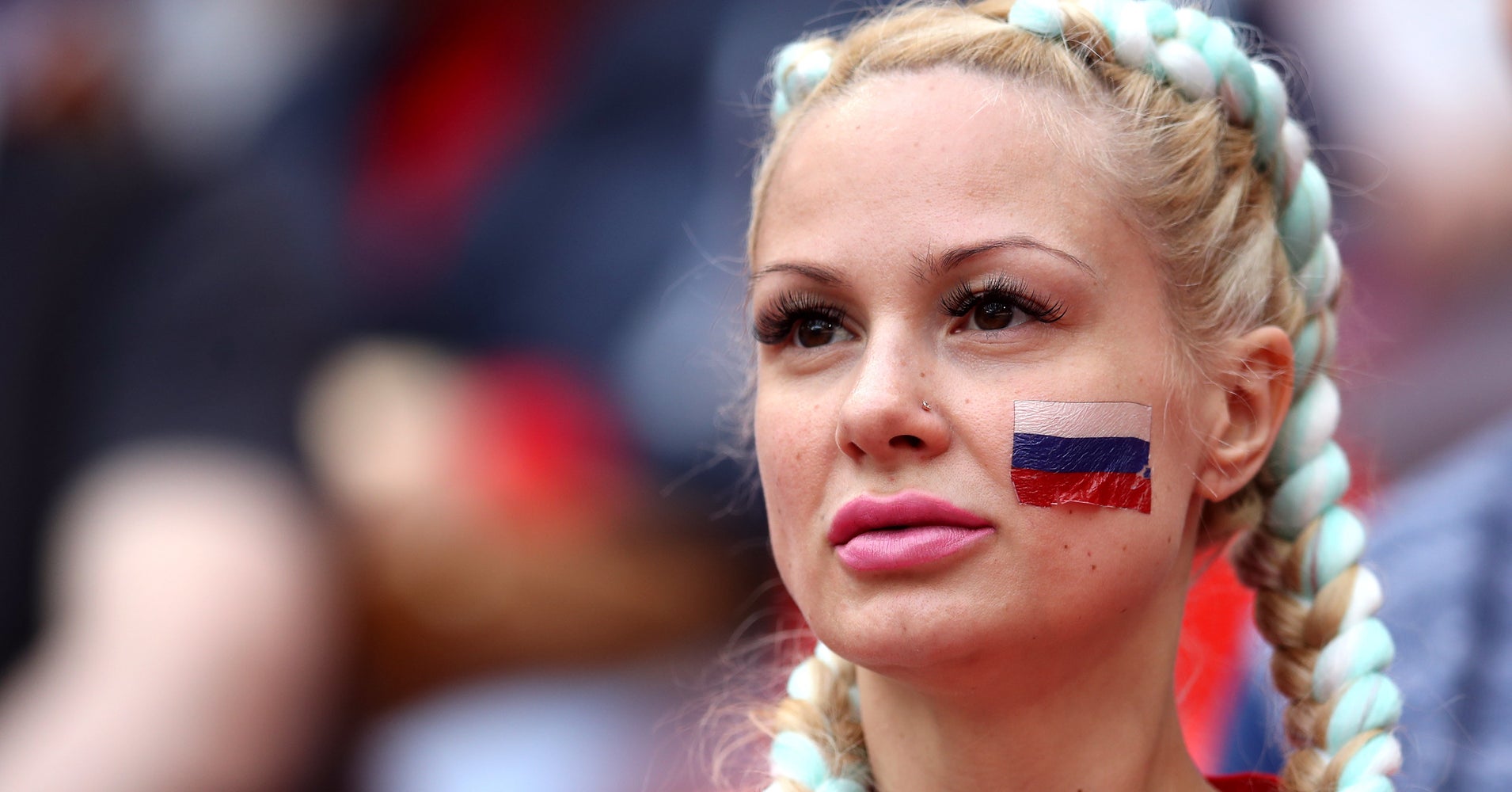 FIFA is cracking down on television broadcasters focusing on good looking female fans while airing the 2018 World Cup, an official said this week. 
Federico Addiechi, FIFA's head of sustainability and diversity, announced the move during a press conference ahead of the England v. Croatia semifinal match on Wednesday. Addiechi said the federation has asked broadcasters to avoid cutting away to female fans celebrating during soccer matches. 
"We have done it on a case-by-case basis when some cases arose and they were pretty evident," Addiechi said, according to the Irish Examiner. "We've done it with individual broadcasters. We've done it as well with our host broadcast services."
Although Addiechi said that the move is not yet official FIFA policy, he added that the organization plans to "take action against things that are wrong."
"This is one of the activities that we definitely will have in the future ― it's a normal evolution," he said.
Ahead of the World Cup, which began last month in Russia, many worried that homophobia and racism would be rampant. According to anti-discrimination organization Football Against Racism in Europe Network (FARE), the most pressing issue of this year's tournament is sexism. 
"There haven't been a great deal of incidents of the type we expected," FARE director Piara Powar told The Associated Press, referring to racist and homophobic incidents. 
Powar said there has been a reported 300 incidents of "sexism on the streets." About 30 of those cases consisted of fans harassing female broadcasters, with half of those involving women being "accosted while on air." 
It's not uncommon for female broadcasters to be harassed while working at sporting events. The World Cup specifically is notorious for obnoxious fans accosting female broadcasters. 
"RESPECT! We don't deserve this," Gonzalez Theran wrote on Instagram. "We are equally valuable and professional. I share the joy of football, but we must identify the limits of affection and harassment."