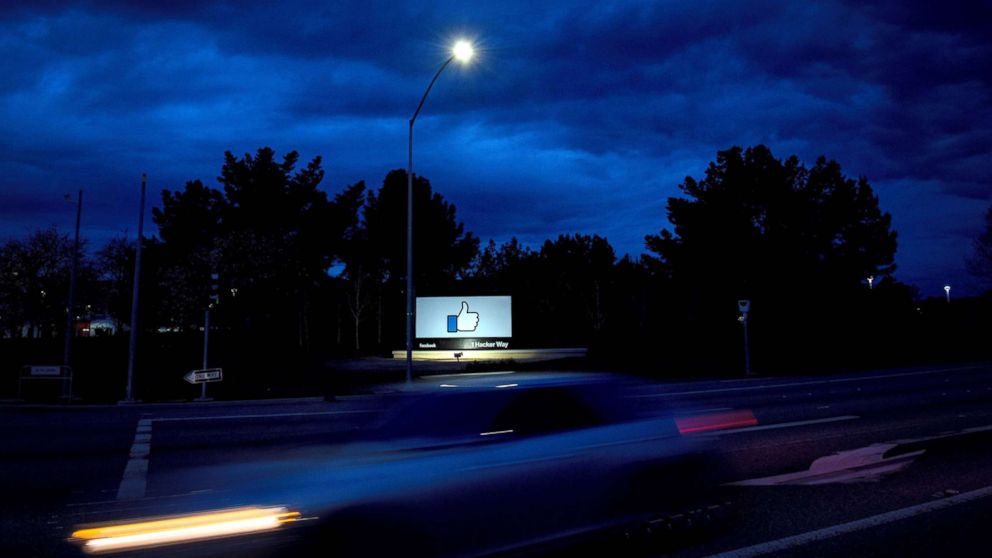 Facebook announced on Tuesday that is has banned 32 pages and accounts because they were involved in "coordinated inauthentic behavior," on the platform, but the company says it does not yet know who is behind the campaign.
Interested in
Facebook?
Add Facebook as an interest to stay up to date on the latest Facebook news, video, and analysis from ABC News.
"We're still in the very early stages of our investigation and don't have all the facts — including who may be behind this," Facebook said in a post on its website. "But we are sharing what we know today given the connection between these bad actors and protests that are planned in Washington next week. We will update this post with more details when we have them, or if the facts we have change."
In a call Tuesday with reporters, Facebook Chief Operating Officer (COO) Sheryl Sandberg and other top company officials confirmed the news, which comes fewer than 100 days out from a consequential U.S. midterm election.
Sandberg said Facebook is still "in the very early stages of the investigation," and does not yet know who is behind the campaign, but that the actors went to even "greater lengths to obscure their identities," than the Russian and Internet Research Agency (IRA)-linked actors that spread misinformation on the platform before the 2016 presidential election.
"We face determined, well-funded adversaries who will never give up and are constantly changing tactics," Sandberg said, "It's an arms race and we need to constantly improve too."
In response to a question from ABC News' Rebecca Jarvis, Facebook officials did say there was one instance of a known IRA-linked account becoming a co-administrator of a page on the platform for "seven minutes," before it was discovered and then removed.
The accounts — which Facebook said were created as early as March 2017 and May 2018, were first discovered two weeks ago. According to Facebook officials more than 290,000 users on the site followed at least one of the pages involved in the "inauthentic behavior."
When asked if the campaign was specifically an attempt to influence the 2018 midterm elections, officials said they are not characterizing what exactly the political aim of the network was, but that they "expect to find activity focused on the midterms," given their proximity.
Nathaniel Gleicher, the head of cybersecurity policy at Facebook, detailed the campaign these actors were engaged in, including an instance in which the network tried to boost interest in an August 10-12 event called "No Unite the Right 2 – D.C." which was billed as a counter-protest to a rally planned in the nation's capital by the same group that organized a protest that sparked violence in Charlottesville, Virginia in the summer of 2017.
Gleicher said that the company disabled the event on Tuesday and notified 2,600 Facebook users that indicated interest in attending the event.
Facebook officials also said they detected activity from the network that mentioned the U.S. Immigration and Customs Enforcement agency(ICE), and around the #AbolishICE movement that has grown in popularity in the progressive wing of the Democratic Party in recent weeks.
"There were several mentions of ICE in the material that we took down today for coordinating inauthentic behavior and that includes one event that's protesting ICE," Tom Reynolds, another Facebook spokesman, "We'd expected these types of coordinated actors to engage in popular social movements like that. But at this point, as I said, because we aren't specifically attributing who was engaged—who the actor is here, that's what we understand so far about the engagement with ICE."
The Ranking Democrat on the House Intelligence Committee, Adam Schiff of California, said of Facebook's announcement in a statement, "Today's announcement from Facebook demonstrates what we've long feared: that malicious foreign actors bearing the hallmarks of previously-identified Russian influence campaigns continue to abuse and weaponize social media platforms to influence the U.S. electorate."
Schiff added, "Facebook must continue proactively identifying these actors, notifying Congress and law enforcement, and taking necessary steps to remove the foreign influence content and to notify legitimate Facebook users who fell victim to the same covert tradecraft that the Russian Internet Research Agency deployed through the 2016 election."
The vice chairman of the Senate Intelligence Committee, Sen. Mark Warner, a Virginia Democrat, similarly said in a statement that the announcement shows "further evidence that the Kremlin continues to exploit platforms like Facebook to sow division and spread disinformation, and I am glad that Facebook is taking some steps to pinpoint and address this activity."
When asked about Warner's assertion that the Kremlin is involved in the nefarious activity, Facebook made clear Tuesday that it is not making any attribution to a group or country when it comes to who is behind the network.
ABC News' Ali Dukakis contributed to this story