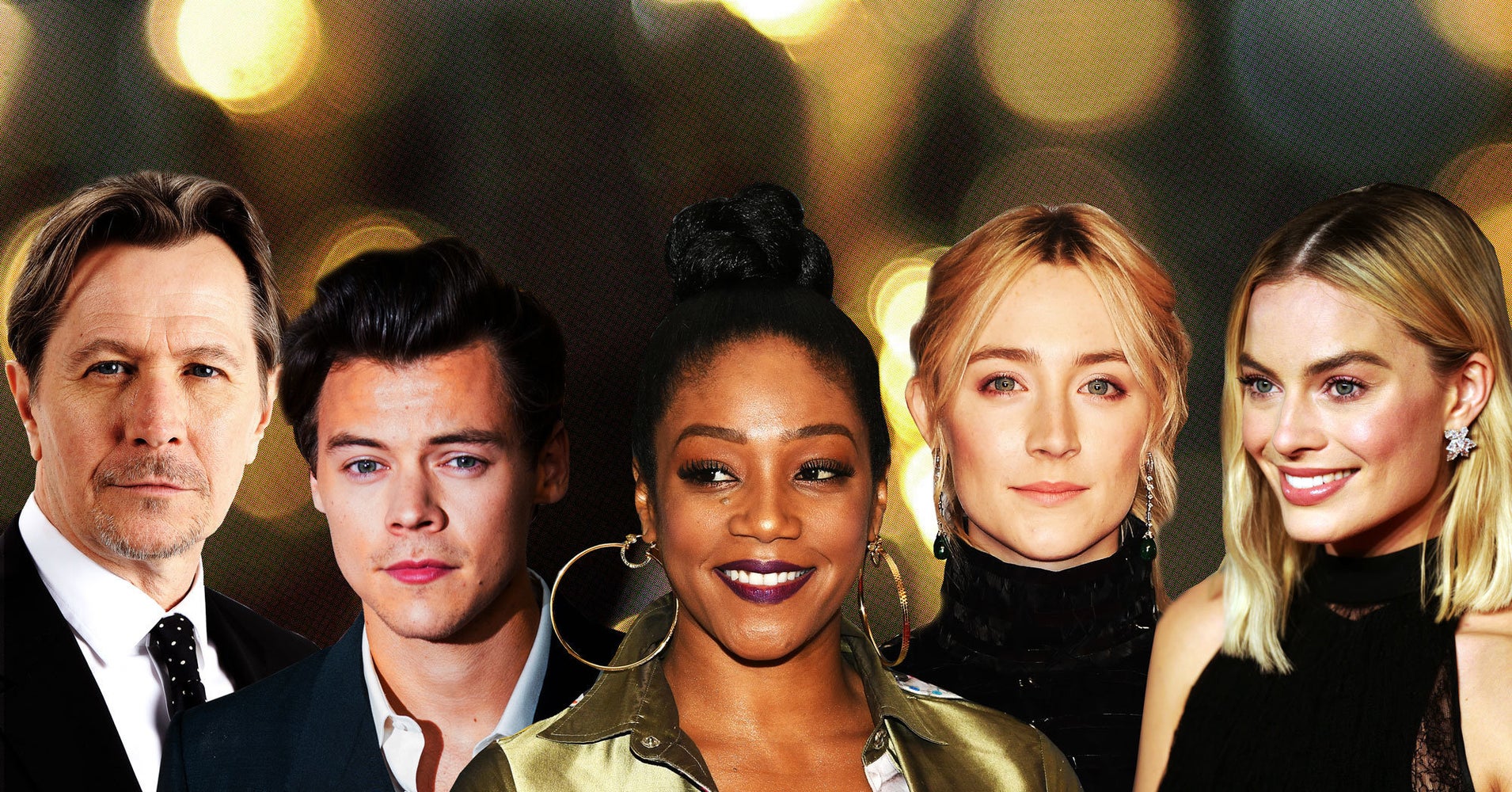 Sandra Bullock Is Back
Sir Daniel's Last Time? 
HARRY
Margot Robbie And Saoirse Ronan's Friendship
Gary Oldman and Lesley Manville's Past
Happy Wife, Happy Life
Tiffany Haddish. Full Stop. 
What A Merry Poppin' Time
Wakanda Forever
Who Will Fill In? 
Sufjan Stevens At Hollywood's Biggest Night
Speaking Of Performances…
The Real-Life "Big Sick"
Kimmel Roasting Damon? 
Speaking Of Bonnie & Clyde…
Will Ryan Seacrest Get Booted From The Red Carpet?
Tommy Wiseau And Tonya Harding Appearances
Who's Got An Eye On Those PwC Accountants? 
A Tie?
Weinstein's Absence 
Time Is Up