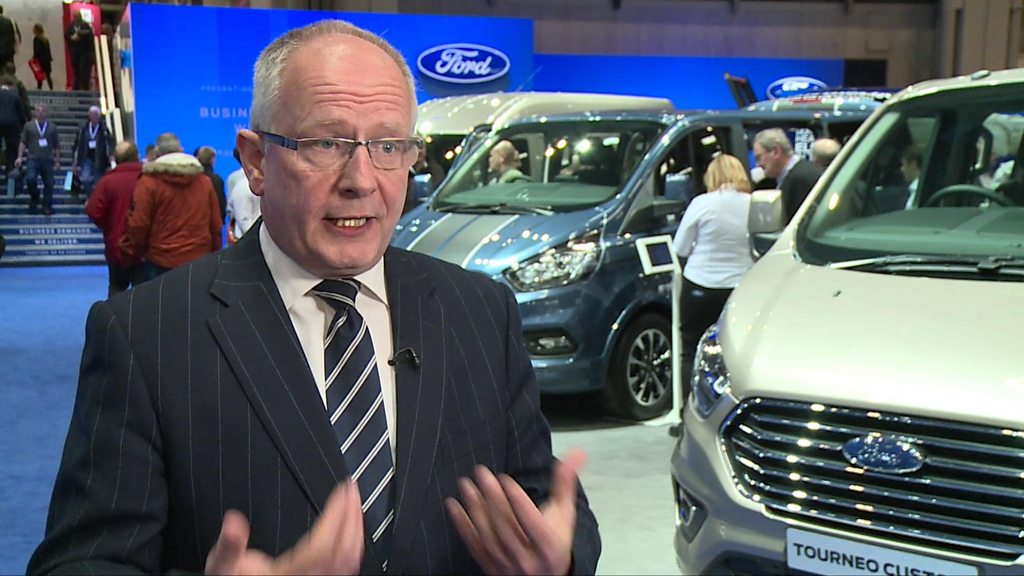 Uncertainty about the future of diesel is threatening the UK car industry and leaving drivers in limbo, according to Ford's UK boss.
Andy Barratt said consumers were buying fewer diesel cars, fearing they were polluting and will face new taxes.
However, he claimed new diesels were "every bit as clean" as petrol cars.
Government and industry must do more to reassure consumers, Mr Barratt warned, given there had already been job cuts as diesel sales slide.
Diesel is vital to the UK industry as it makes almost a million diesel engines a year, most of which are exported.
"There has been a lot of chaos in the signalling and in the messaging around diesel and there have been job losses," Mr Barratt said. "The poor motorist just doesn't know what to do – we need to clarify where diesel works and where it doesn't."
Are diesels cars always the biggest health hazard?
Diesel cars: Your questions answered
While some diesel engines produce fewer CO2 emissions than their petrol equivalents, many experts say petrol remains the cleaner option.
Diesel cars emit nitrogen oxide, a significant contributor to pollution in cities that can cause respiratory diseases.
Diesel car sales fell by 37% this March compared with last year, according to figures from the Society of Motor Manufacturers and Traders (SMMT) and further falls are forecast for 2018.
Consumer confidence has been hit as politicians became more focused on air quality, and potential customers are worried about new regulations and taxes.
Mr Barratt said the car industry needed to "step up" and offer a clearer message to reassure drivers, but that the government should do more as well.
"Fortunately our Dagenham plant has increased production based around exports and the demand for commercial vehicles that we have," he said. "But there is no doubt there is a real crisis of confidence among consumers."
In December, the SMMT said falling business and consumer confidence was "being exacerbated by ongoing anti-diesel messages from government".
"Diesel remains the right choice for many drivers, not least because of its fuel economy and lower CO2 emissions," boss Mike Hawes said.
This month both Jaguar Land Rover and Nissan have announced job cuts at UK plants because of falling diesel sales.