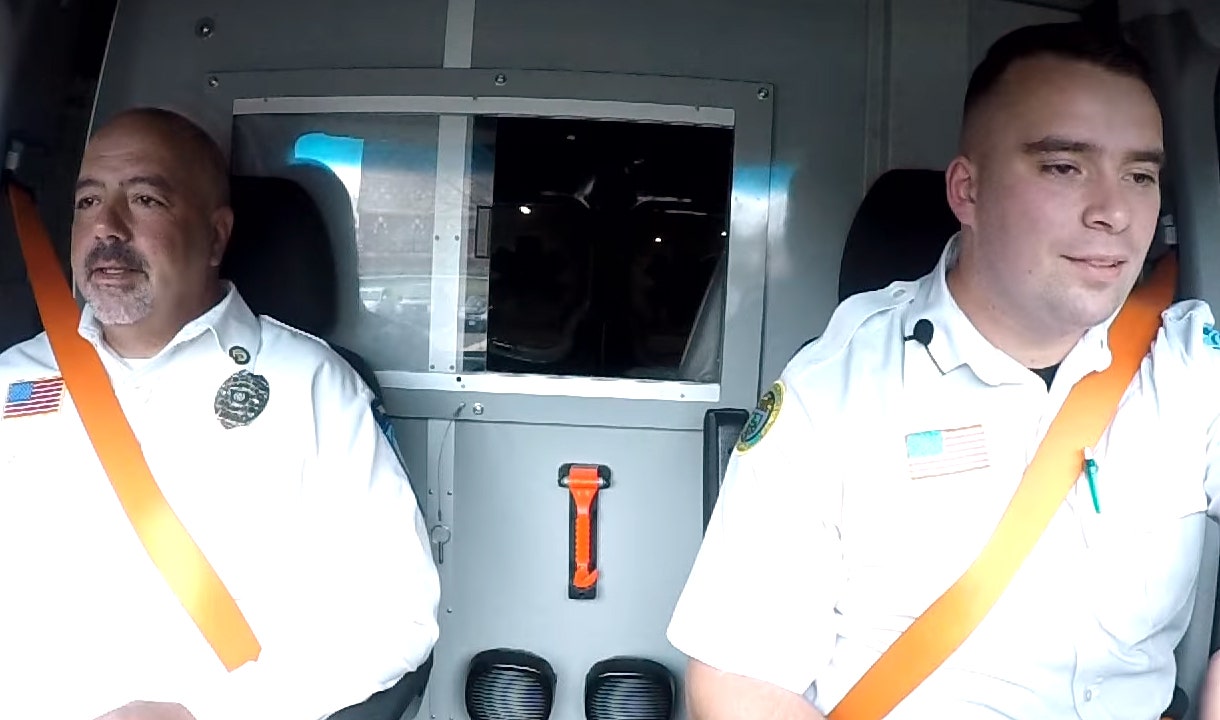 Within seconds a Connecticut paramedic became the patient after the EMT, who was in the driver's seat at the time, suffered a stroke.
"I was inches away from dying," Aetna Ambulance EMT Chris Cabral told FOX 61, "and my partner saved my life."
During the night shift last month, EMT Ray Berwick noticed something wasn't right with his partner of two and a half years, Cabral.
"He looked at me and said 'What's wrong with you?'… I had no idea," Cabral said.
The EMT with 17 years of experience had a blood clot near his carotid artery, and because of the quick action Berwick took, doctors say he is well on his way to a full recovery.
POLICE OFFICER DELIVERED BABY ON SIDE OF BUSY HIGHWAY: 'SHE SHOWED UP LIKE AN ANGEL'
"What better place to have a stroke than an ambulance," Berwick said. "Just seeing him walking around…it's awesome."
Cabral agreed, noting that suffering the stroke in the ambulance was like winning the lottery for him.
NICU NURSES DONATE MEGA MILLIONS WINNINGS TO COLLEAGUES IN NEED
"If I was home alone I wouldn't have known anything was wrong. That's the crazy part," he said.
Berwick, along with the trauma team who treated Cabral, were recognized in a ceremony Wednesday for their efforts.
"The role that first responders play is truly, truly lifesaving," Jeffrey Flaks, the president of Hartford Healthcare, said at the ceremony.
"It is a true miracle," Cabral said. "There aren't words to describe how grateful I am to everybody."
MAN'S SPLIT-SECOND DECISION LEADS TO LIFE-SAVING KIDNEY TRANSPLANT: 'ALL THIS IS WAS GOD'
Cabral hopes to be back in the ambulance by this spring, next to Berwick once again.