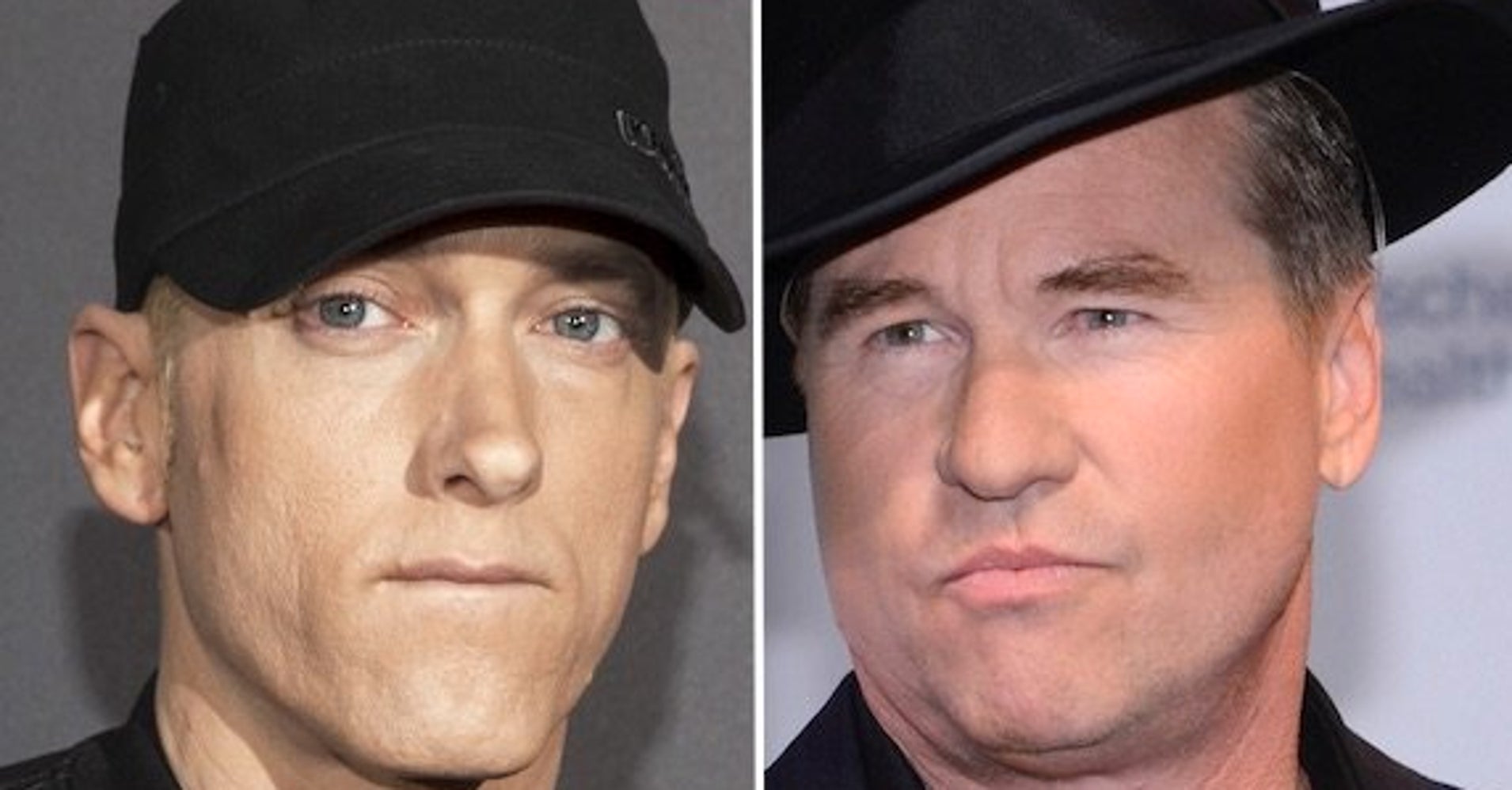 Val Kilmer may have once gotten an eyeful of the real Slim Shady. 
"This is like a confessional," Eminem said in a video released Monday on Twitter and Instagram. "I have something on my mind that's been bothering me for years." 
The rapper otherwise known as Marshall Mathers then spun the tale of an accidental moment he shared with the film star while backstage at an awards show in either 2009 or 2010: 
A number of tweeters wondered what Kilmer was doing in 50 Cent's trailer in the first place. The two worked on a handful of projects at the time, including the 2009 direct-to-video film "Streets of Blood" and the 2010 movie "Gun" and appeared together to promote them.