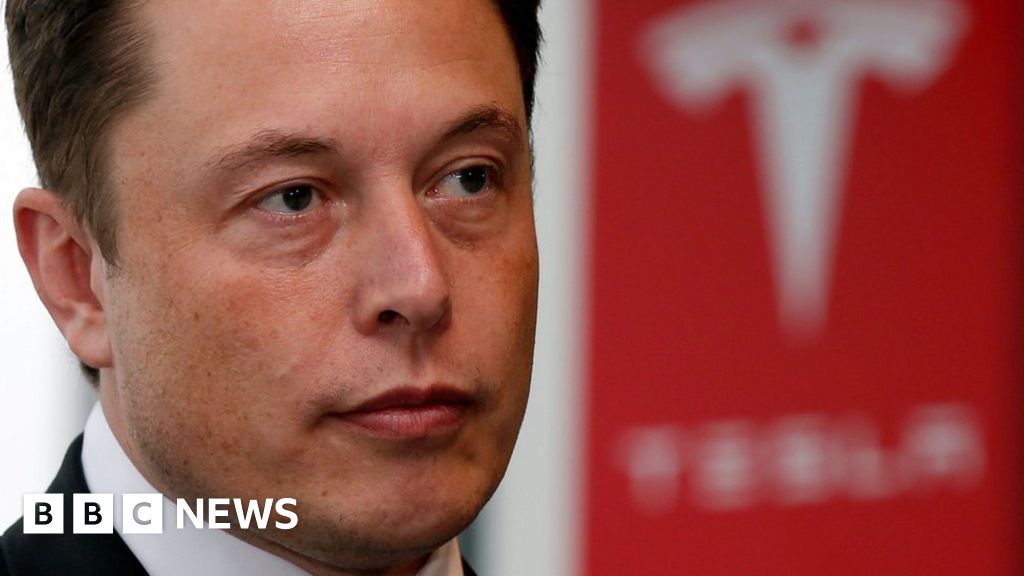 Elon Musk has mocked a US financial regulator just days after reaching an agreement with it over fraud charges.
The Tesla boss tweeted the "Shortseller Enrichment Commission", as he dubbed the Securities and Exchange Commission (SEC), was doing "incredible work".
Last weekend Mr Musk agreed to step down as Tesla Chairman and pay a $20m (£15m) fine over tweets that he had funding to take Tesla private.
The deal followed the SEC's decision to sue him for alleged securities fraud.
The SEC declined to comment on Mr Musk's latest tweet.
The SEC's allegation of fraud against Mr Musk related to tweets he posted in August in which he said he was considering taking electronic car maker Tesla off the stock market and into private ownership.
He wrote he had "funding secured" for the proposal, which would value Tesla at $420 per share. Shares in the company briefly rose after his announcement, but later fell again.
The SEC said those claims were "false and misleading".
At the time, short-sellers, who make a profit by borrowing shares, selling them and then buying them back at an expected lower price, claimed to have lost millions thanks to Mr Musk's comments.
The Tesla boss dislike of short-sellers is well-known: He once called them "jerks who want us to die".
Under the deal reached between the SEC and Mr Musk last weekend, Mr Musk will remain as Tesla CEO but has to step down as chairman for three years.
The BBC's North America technology reporter Dave Lee said many people had expected Mr Musk would "rein in his Twitter habit".
Shares in Tesla closed down 4.4%, and fell further in after hours trading following Mr Musk's tweet.
Also on Thursday, District Judge Alison Nathan in Manhattan gave Mr Musk and the SEC until 11 October to explain why the deal they had struck was fair and reasonable and would not hurt the public interest.