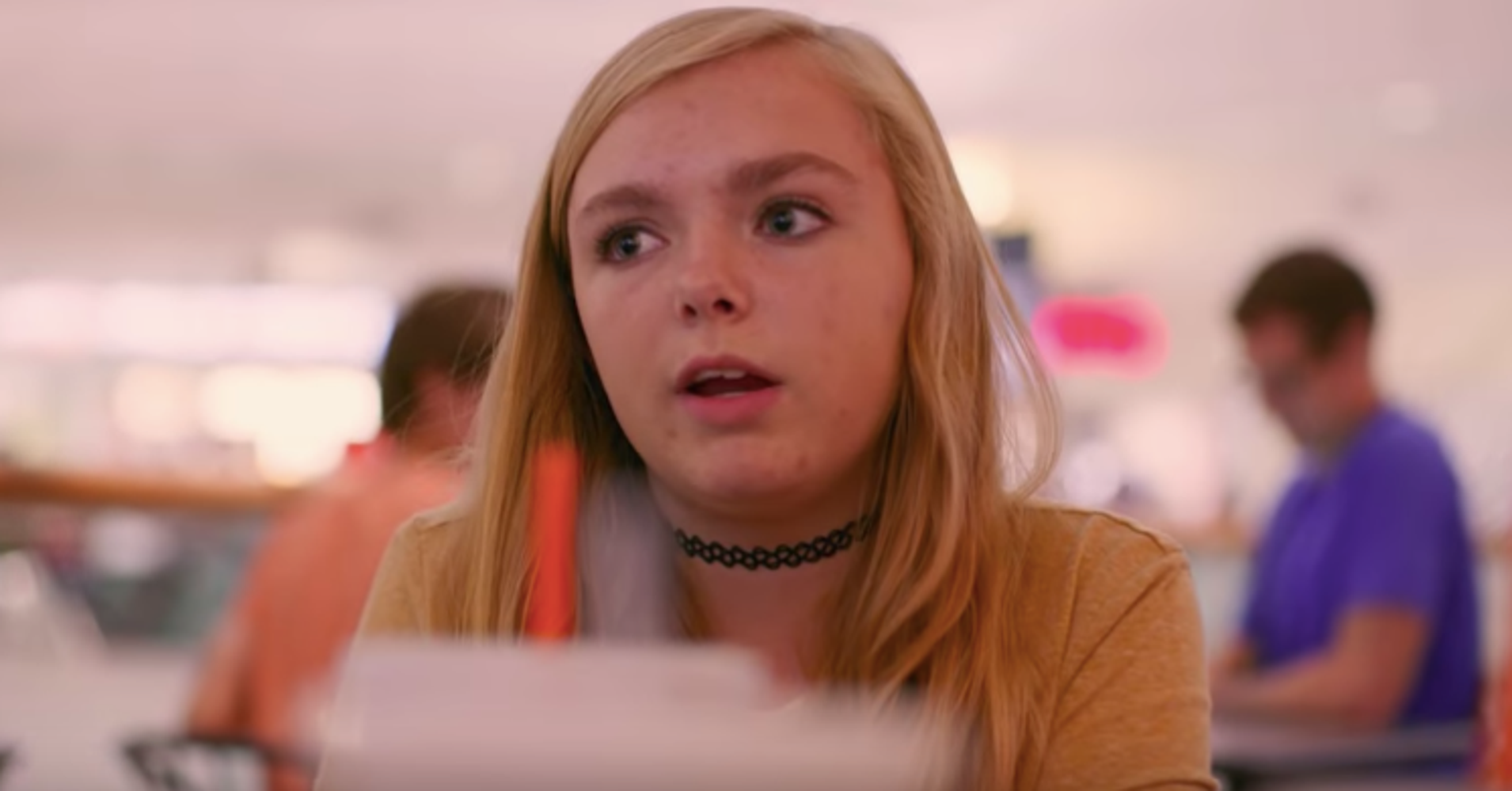 The film, created by comedian Bo Burnham, hit theaters last month and focuses on the trials and tribulations of an eighth-grade girl named Kayla (played by Elsie Fisher). Unfortunately, actual eighth-graders aren't able to see the film on their own because of its R rating, which allows children under 17 to see the movie only if accompanied by an adult. 
Burnham and distributor A24 are addressing that issue by offering free screenings that won't enforce the R rating in all 50 states on Wednesday, Aug. 8. 
"Since Eighth Grade is rated R and that's sort of stupid we're doing free screenings in every state this Wednesday with no ratings enforced," Burnham tweeted on Monday night. "Come watch, kids!"
The film's website posted the locations and times of 50 free screenings in a Monday announcement, inviting "moviegoers of all ages" to watch "Eighth Grade." 
"If you've been through 8th grade, eighth grade is for you," an announcement on the film's website reads. "This is not just adult content. This is eighth grade."
"If you're in eighth grade this is your chance to see the movie, near other eighth graders," Burnham said alongside Fisher in a video posted on Monday. 
Many fans were disappointed when "Eighth Grade" received an R rating. Rotten Tomatoes writer Christy Lemire argued that kids under 17 should be allowed to see the film without an adult in an essay titled "Why Parents Should Ignore Eighth Grade's R Rating."   
"Like 'The Breakfast Club' and 'Fast Times at Ridgemont High' before it, 'Eighth Grade' carries a rating that may make it seem too mature for your kids, but it's probably exactly what they need to see right now as they figure out their place in the world," Lemire wrote. "I highly recommend it for viewers who are in eighth grade themselves ― and maybe even sixth or seventh ― and older."
People applauded the free screenings on Twitter
Burnham and A24 did not immediately respond to requests for comment.