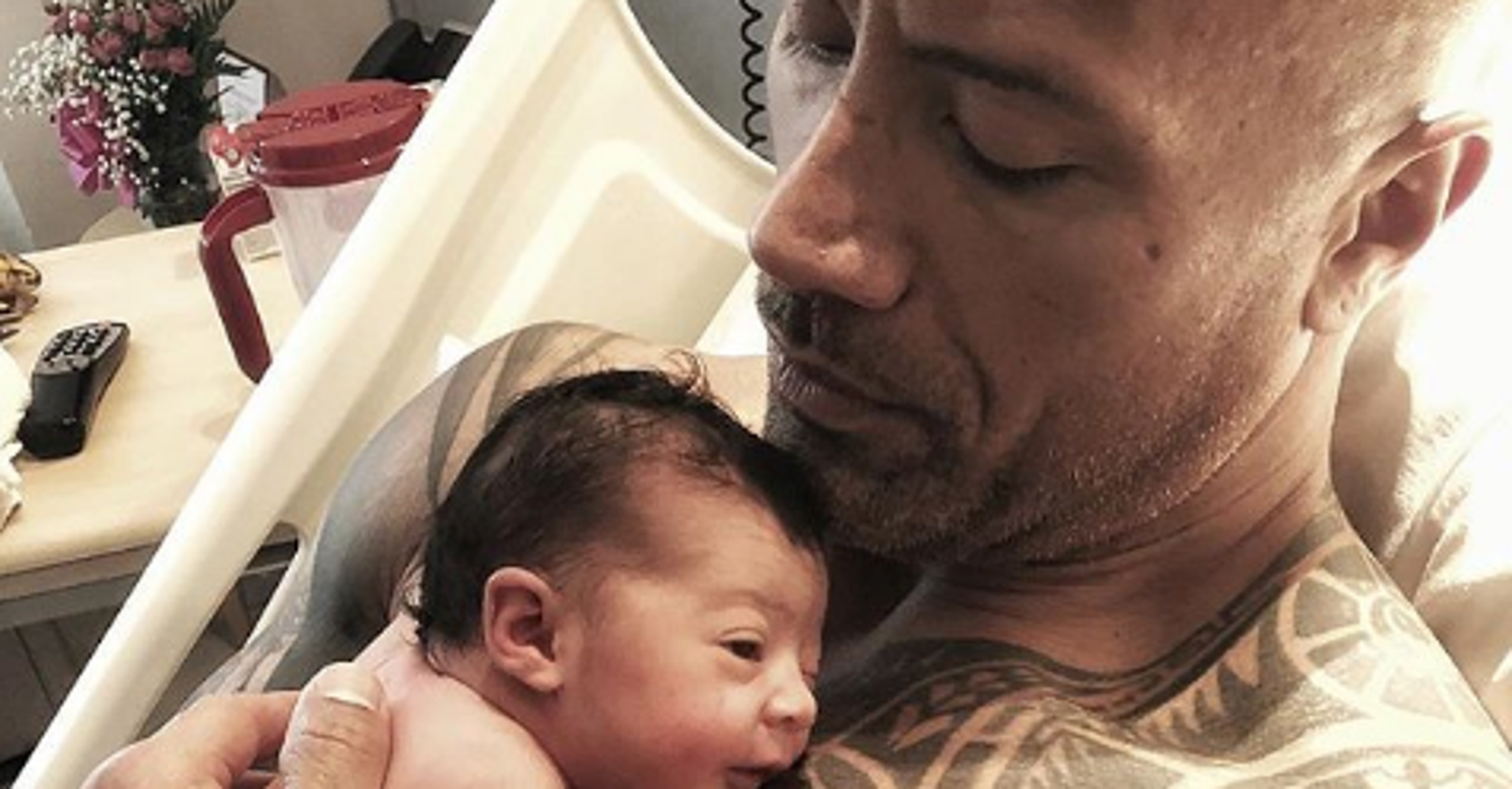 The actor, 45, announced the birth of his second daughter with girlfriend Lauren Hashian in an adorable photo posted to Instagram on Monday.
"Skin to skin. Our mana," the proud papa wrote. "Blessed and proud to bring another strong girl into this world."
Johnson then described the labor like a true action star.
"Tiana Gia Johnson came into this world like a force of nature and Mama @laurenhashianofficial labored and delivered like a true rockstar," he wrote. Johnson then ended his thought like the lead in a great romantic comedy:
"I was raised and surrounded by strong, loving women all my life, but after participating in baby Tia's delivery, it's hard to express the new level of love, respect and admiration I have for @laurenhashianofficial and all mamas and women out there."
"If you really want to understand the single most powerful and primal moment life will ever offer – watch your child being born," he wrote. "Its [sic] a life changer and the respect and admiration you have for a woman, will forever be boundless."
The "Ballers" star also made his new bundle of joy the same promise he made to his other daughters ― to "protect, guide and make ya laugh for the rest of my life."
Johnson seemed pretty gung-ho on the whole laughter aspect of the promise, concluding his post with, "Oh and one more thing.. you're gonna love rollin' in daddy's pick up truck."
We're guessing Tiana may eventually have a good chuckle too when looking back at some moments in her father's versatile career.