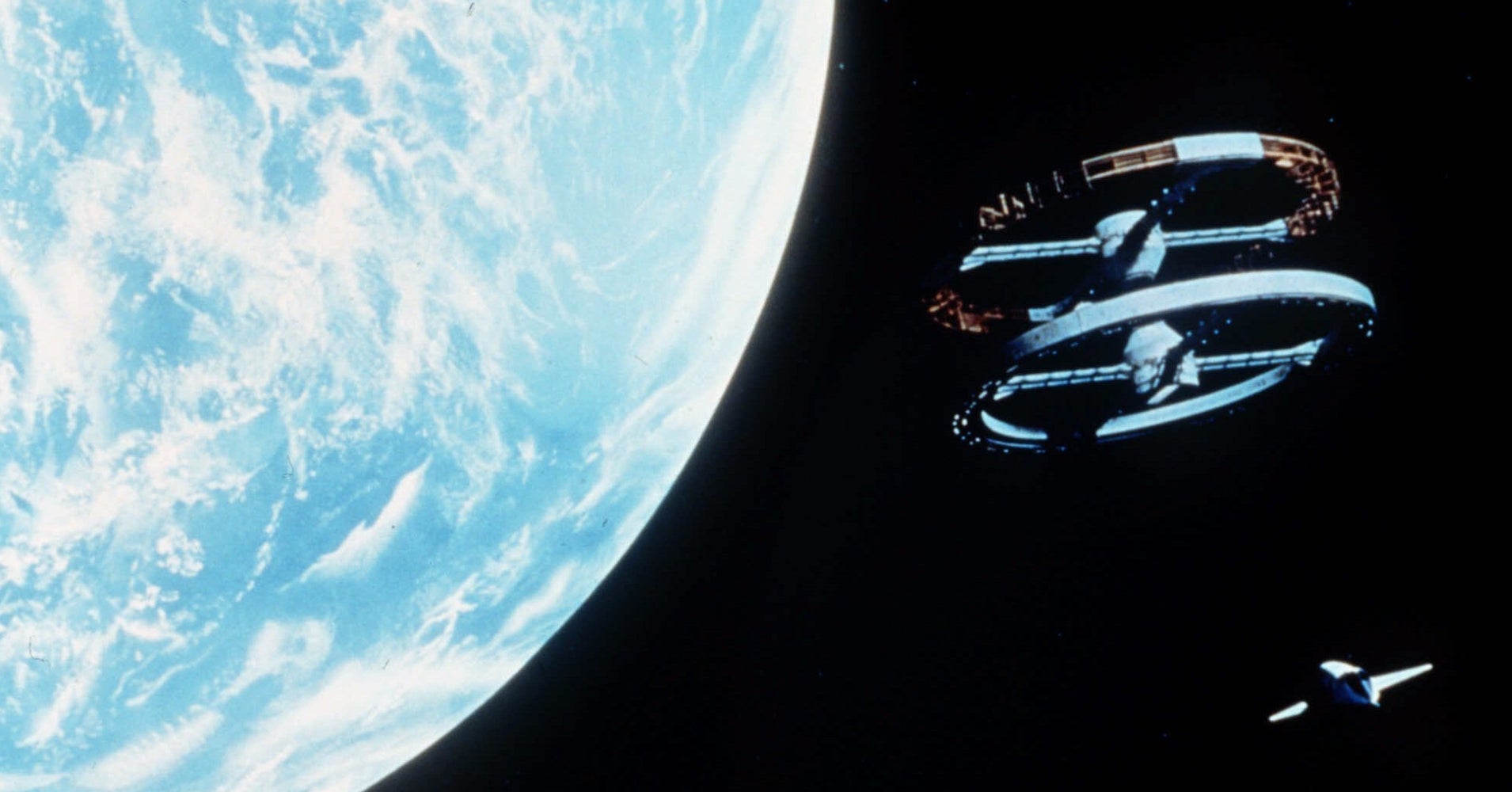 Douglas Rain, the Canadian actor who was the voice of HAL 9000 in the Stanley Kubrick classic film "2001: A Space Odyssey," died Sunday in Stratford, Ontario. He was 90.
His death was announced in a news release from the Stratford Festival, a repertory theater festival in Canada. Rain was one of the founders of the festival.
Although Rain was active in theater and television throughout his career, he is best known for providing the voice of the sentient computer HAL 9000 in the movies "2001: A Space Odyssey" and "2010: The Year We Made Contact." Although HAL becomes an antagonist for the astronauts on the Discovery One spacecraft, the voice maintains an eerily calm tone – especially when it delivers the iconic line "I'm sorry, Dave, I'm afraid I can't do that."
Rain had not been Kubrick's first choice for HAL, The New York Times said in March. Oscar-winning actor Martin Balsam had recorded the part with the full range of human emotions, even crying at one point.
Then Kubrick had a change of heart and turned to Rain, whose voice he had heard as the narrator of a 1960 documentary titled "Universe." Rain told The Times that Kubrick had said to him: "I'm having trouble with what I've got in the can. Would you play the computer?"
Rain met none of the other actors on the film, recording his part in a studio at the MGM lot in Borehamwood, outside London. All the other members of the cast had already completed filming.
"If you could have been a ghost at the recording you would have thought it was a load of rubbish," Rain said.
Now, half a decade later, the tone and cadence of Rain's voice seems to have served as the model for automated voices, like Apple's Siri and Amazon Echo's Alexa. 
Born in Winnipeg in 1928, to James and Mary Rain, he was a child actor on CBC radio. He attended the University of Manitoba then studied at the Old Vic theater school in London. Rain returned to Canada for the Stratford Festival's inaugural season in 1953, playing the Marquis of Dorset and Tyrrell in Shakespeare's Richard III.
Rain spent 32 seasons at the Stratford Festival playing roles in many Shakespearean productions, including Tyrone Guthrie's renowned production of Oedipus Rex, which was filmed and released worldwide.
"Douglas Rain was that rare artist: an actor deeply admired by other actors," said the festival's artistic director Antoni Cimolino. "The voice of HAL in "2001: A Space Odyssey," Douglas shared many of the same qualities as Kubrick's iconic creation: precision, strength of steel, enigma and infinite intelligence, as well as a wicked sense of humor. But those of us lucky enough to have worked with Douglas soon solved his riddle and discovered that at the centre of his mystery lay warmth and humanity, evidenced in his care for the young members of our profession."
Rain also appeared on Broadway several times and received a Tony Award nomination as best featured actor in a play for the 1972 production of Vivat! Vivat Regina!
Despite the iconic status of "2001" and his performance as HAL, Rain told The New York Times earlier this year that he had never seen the movie. To him, it was just another job.
Rain is survived by two sons, David and Adam (with first wife Lois Shaw); a daughter, Emma (with second wife Martha Henry);  and a granddaughter, Salima.