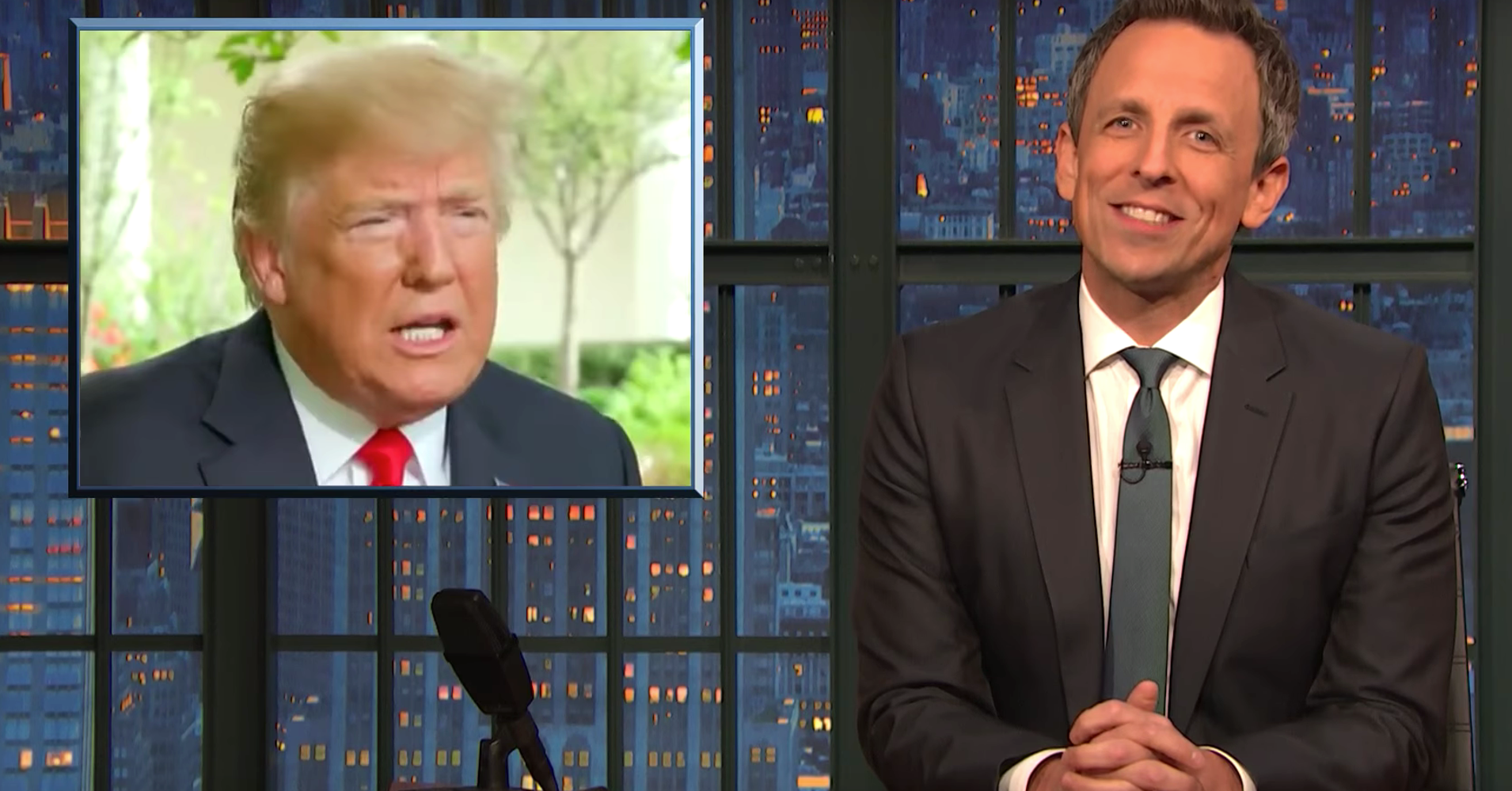 "Late Night" host Seth Meyers suggested Thursday that if President Donald Trump ended up being arrested, he likely wouldn't be so against flipping.
Trump told Fox News in August that flipping (the practice of people testifying against former confidants in exchange for leniency in their own cases) "almost ought to be outlawed," but Meyers claimed Trump would "flip more than a dad working a grill at a cookout" if he was detained.
Meyers aired this spoof "scientific computer simulation" of Trump's reaction:
"It was Don Jr, it was Eric, it was Ivanka, it was Melania, it was Tiffany, take Tiffany, you want Tiffany, you don't want me, you want Tiffany," Meyers imagined Trump telling prosecutors.
Check out the clip above.