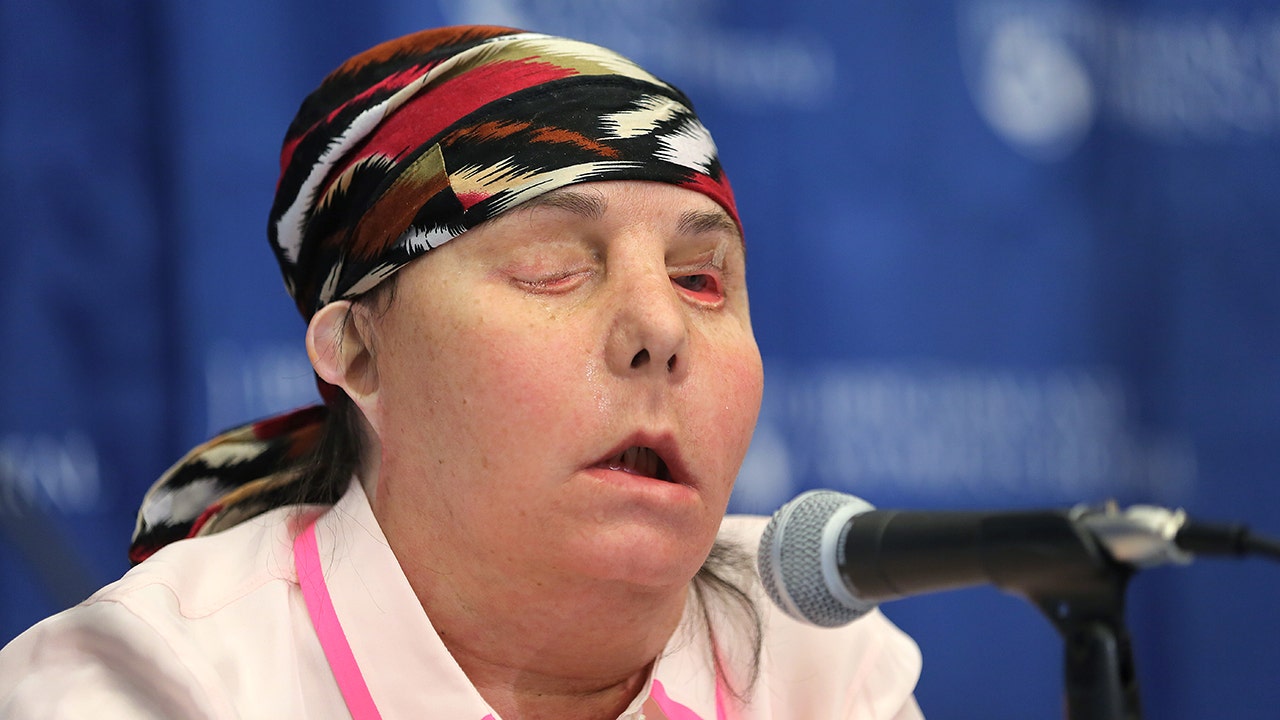 A New Hampshire woman who survived a horrifying domestic assault 11 years ago and underwent a face transplant in 2013 says she has lost her sight after contracting an infection.
Carmen Tarleton, whose ex-husband attacked her with lye in her Vermont home, suffered chemical burns in over 90 percent of her body and has been through over 60 surgeries since.
The attack initially robbed the then-39-year-old her of her sight, but in 2009 she received a synthetic cornea transplant that partially restored it, WCAX reported. Last month, however, she contracted an infection made her blind again.
BABY BORN USING UTERUS TRANSPLANTED FROM DECEASED DONOR IN MEDICAL FIRST
According to WCAX, it will be up to six months before doctors can determine whether the infection will heal on its own, or if another implant is possible due to the immunosuppressant drugs she is on for her face transplant.
"Being completely blind, I need new software, I need new things, I need job training," she told WCAX.
A GoFundMe page has been started to help her cover additional expenses due to her vision loss. The post said the funds will be used to help transport her from Manchester to Boston once a week, cover caregiver costs, and purchase medical supplies.
"I have always just been so blessed and so grateful for all the help I have received and I have received a lot over the years," she told the news outlet. "It really does fuel me and fund me to keep moving forward."
MAN'S EYES, NECK SWELL IN BIZARRE REACTION TO HAIR DYE
Tarleton's assailant, Herbert Rodgers, is serving a 30- to-70-year sentence for the 2007 attack and died in a Pennsylvania state prison in December 2017.
In the years prior to his death, Tarleton said that she forgave him for the attack.
"I have moved on so well and in so many ways," she previously told news outlets. "I feel like, for me, it ends a big chapter in my life."