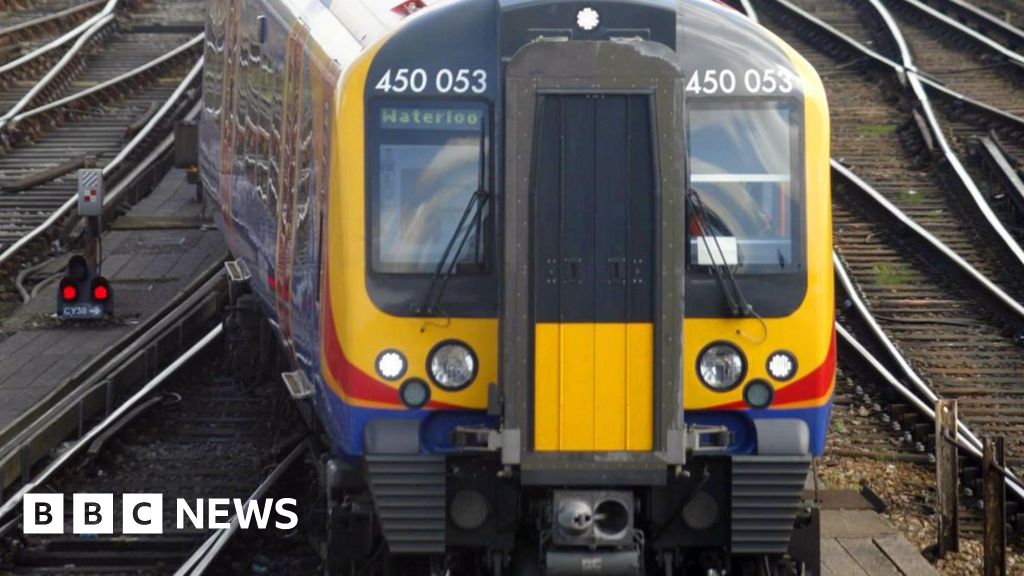 Faster, more frequent trains are being promised by Network Rail as it embarks on a digital overhaul to cope with rising passenger numbers, ageing equipment and the construction of HS2.
The aim is for 70% of journeys to benefit from digital technology by the time HS2 reaches Manchester in 2033.
Routes into various London mainline stations and across the Pennines will be the first to benefit.
Network Rail described it as "a turning point in the history of our railways".
More than half the UK's analogue signalling systems will need to be replaced in the next 15 years.
That would cost about £20bn but deliver very little benefit to passengers, said Network Rail chief executive Mark Carne.
"New digital signalling offers a more cost-effective alternative that also brings significant benefit for rail users, such as more capacity, speed and reliability," he said.
"Not since the railway transformed from steam to diesel in the 1960s has a technological breakthrough held such promise to vastly improve our railway."
Digital train control is already a reality on Crossrail and on Thameslink services through London Bridge, which uses "fly-by-wire" automatically operated trains.
In the five years to 2024 the industry is planning to introduce it across the Pennines, the southern end of the East Coast main line into King's Cross and on some major commuter routes into Waterloo.
The digital technology will safely allow more services to operate every hour by running trains closer together, improving frequency and capacity and reducing signal failures.
Track is currently divided into long sections separated by traffic lights, but these will become shorter and the signalling system will be visible in the train's cab.
Network Rail facts and figures
There are 20,000 miles of track and 30,000 bridges, tunnels and viaducts on the British network
It runs 19 of Britain's largest stations, while the remaining 2,500-plus are run by the train operating countries
More than 4.6 million journeys are made every day in Great Britain, which is 1.7 billion in a year – double the amount taken 20 years ago
The programme will be launched at an event in York on Thursday to be attended by Transport Secretary Chris Grayling.
He said: "We're not going to transform a Victorian system overnight – there's been not enough done for many, many years.
"Passenger numbers have doubled, the railways are bursting at the seams. We're now spending £20bn over the next five years to try and create a more reliable network."