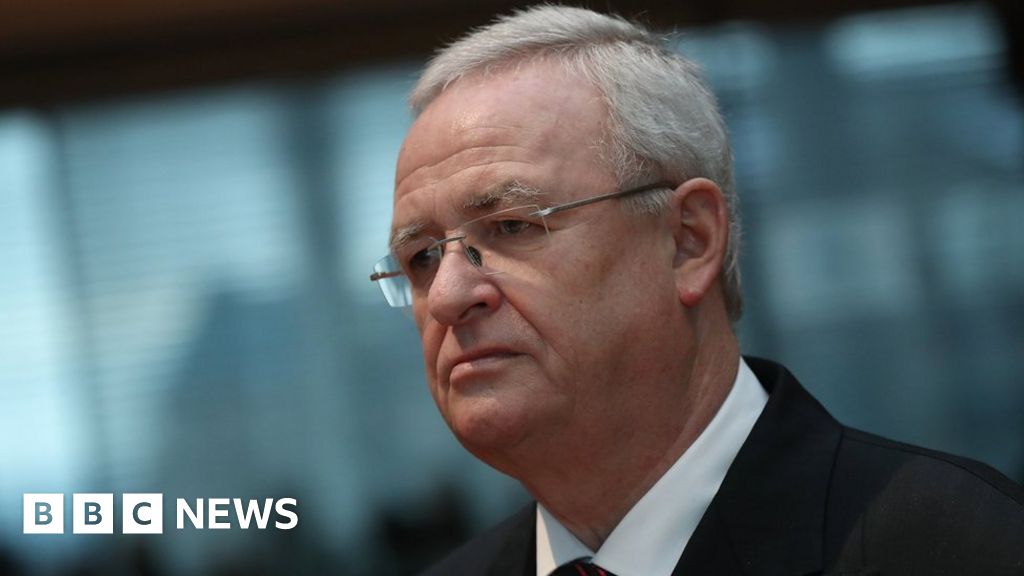 Former Volkswagen chief executive Martin Winterkorn has been charged by US prosecutors in Detroit over the diesel emissions scandal.
He has been accused of conspiring to mislead regulators about the German car maker's efforts to cheat the emissions tests of its diesel-fuelled vehicles.
Volkswagen did not immediately comment.
An indictment filed in secret in March was unsealed on Thursday in a US district court and named numerous former VW executives.
US Attorney General Jeff Sessions said the indictment alleged that Volkswagen's scheme to cheat its legal requirements went "all the way to the top of the company".
Mr Winterkorn, 70, is the ninth person to be hit with US criminal charges connected to the emissions cheating scandal.
Prosecutors say he was told of the cheating as early as May 2014 and agreed to collaborate on a cover-up.
Mr Winterkorn resigned soon after the scandal over polluting vehicles in the US became public in September 2015.