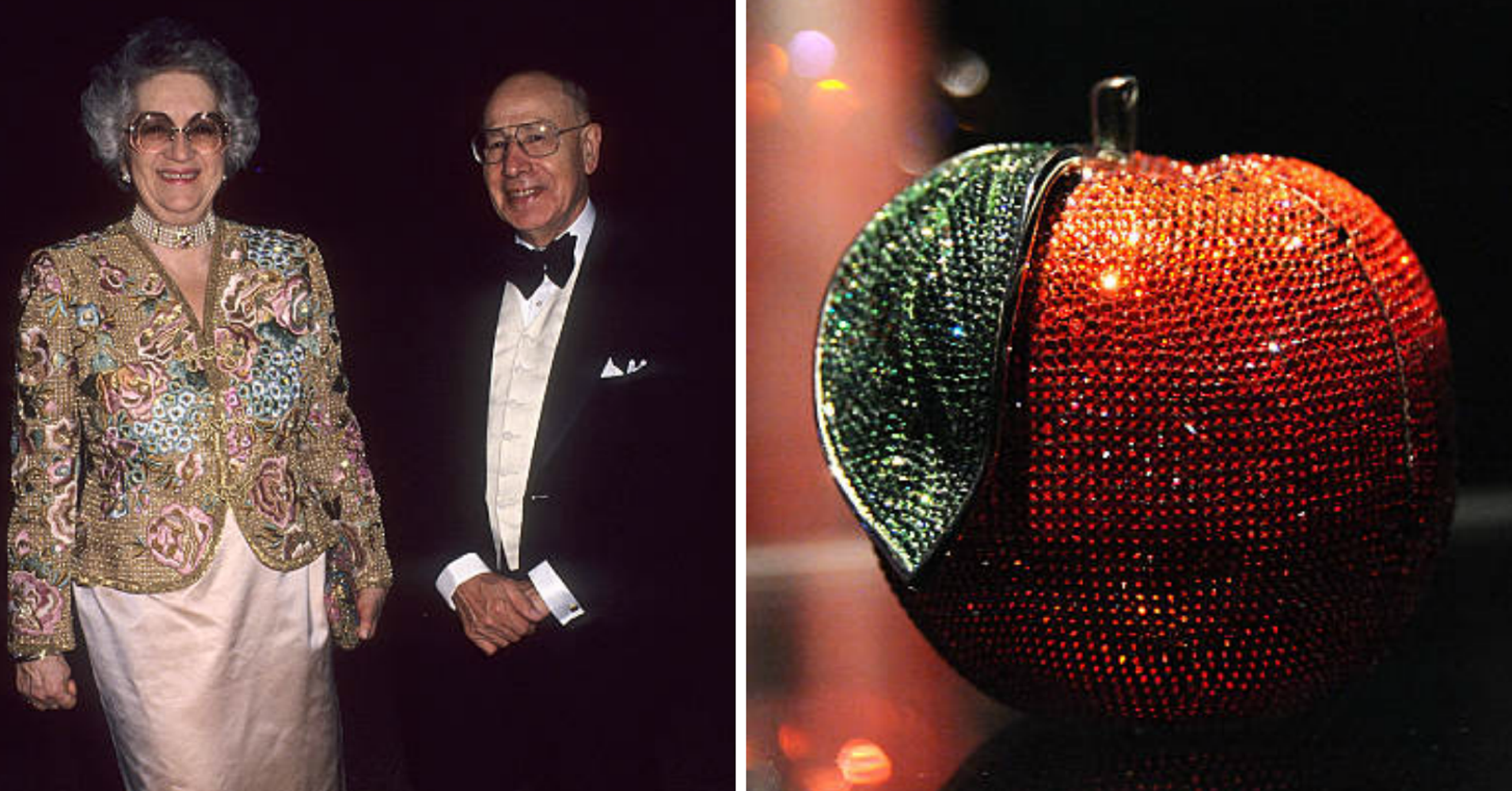 Legendary handbag designer Judith Leiber died on Saturday in Springs, New York, just hours after her husband, abstract painter Gerson Leiber, passed away. She was 97, he was 96.
Judith had been in hospice for a few weeks before her death and her husband was hospitalized on Friday. Suffering from congestive heart disease, Gerson came home from the hospital on Saturday and, Sussman said, "The nurse told me that he leaned over and said, 'Sweetie, it's time for us to go.'"
The couple met just after World War II. Judith was born Judith Marianne Peta, in Budapest, Hungary, and began making handbags as a young woman. She and her family, who were Jewish, avoided being sent to concentration camps by sewing Army uniforms, according to the Times.
Gerson was stationed in Europe as an American soldier. He and Judith were married in 1946 and the next year settled in Brooklyn, where Gerson had been born.
Shortly after they met on a street in Budapest, Judith said her family had a room to rent and was looking for a military officer to take it, Gerson told the Times last year.
"She knew nothing about how the U.S. military made housing decisions," he said. "She did, however, speak excellent English. I couldn't find her a tenant, but I did fall in love."
Judith was best known for the minaudière — minuscule and often sparkly evening bags that were usually in whimsical shapes like cones topped with ice cream or pelicans. The bags became a hot commodity in Hollywood and elsewhere and were frequently toted by celebrities on red carpets at awards shows. 
After working as a designer for other companies, Judith's handbag empire began in 1963 in a small loft. She sold her company in 1993, designing for another five years and retiring at age 77. 
Gerson was known for his prints of New York scenery and his work has been frequently featured in museum exhibits, including at New York's Metropolitan Museum of Art, the Brooklyn Museum and the National Gallery of Art in Washington.
"He was a true modernist, experimenting with form and technique and exploring Abstract Expressionism alongside the artists who would go on to define the movement, like [Willem] de Kooning and [Jackson] Pollock."
The couple created the Leiber Collection in 2005 "to house their works of art and to chronicle their careers, offering an unparalleled retrospective of their creations over the past many decades."
Located in Springs, a hamlet of East Hampton, it reopens for the summer season at the end of May.