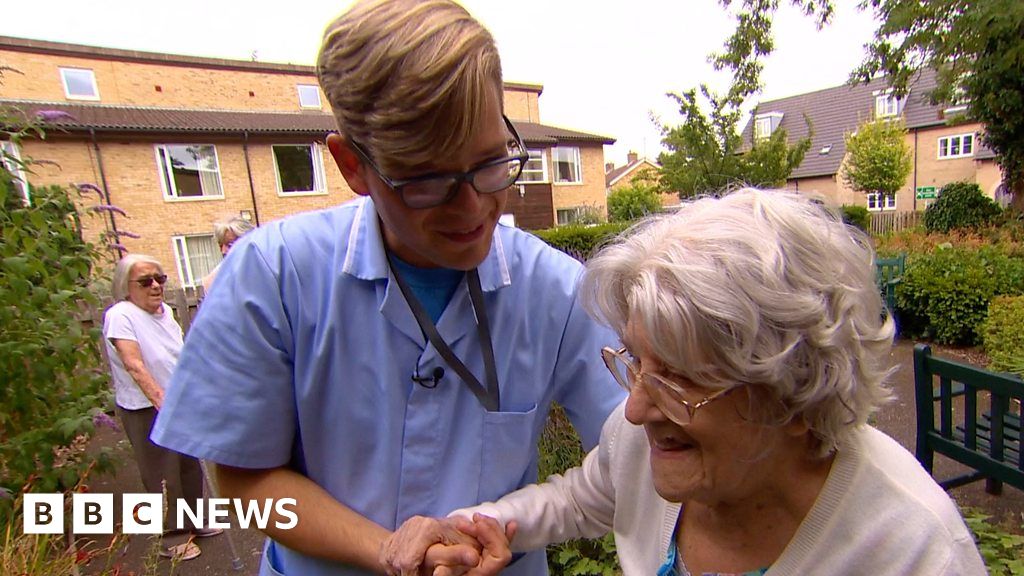 A 24-year-old dementia carer has spoken about the difficulty of experiencing death in his role but says it is something that he tries not to get "upset" about.
Krastan Antonov works at a specialist dementia care centre in Cambridge.
Despite the emotional pressures and knowing better-paid jobs are available, he says there is nowhere else he would rather work.
Skills for Care says there are 18,750 vacancies across the east of England in adult social care – an increase of about 4,000 from 2017.