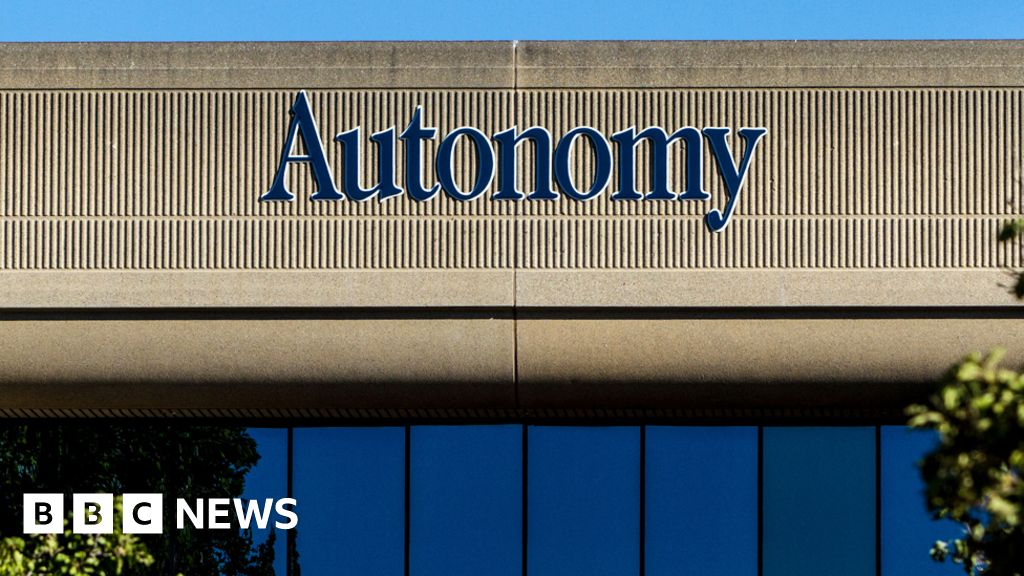 Former finance chiefs of Autonomy and Deloitte are facing disciplinary action from the accountancy watchdog seven years after it was sold for $11bn (£7.4bn).
The UK software firm was bought by Hewlett Packard in 2011.
But within a year HP accused Autonomy of dishonestly inflating its value.
The Financial Reporting Council alleges former Autonomy finance chiefs Sushovan Hussain and Stephen Chamberlain acted dishonestly or recklessly.
The allegations include the period when the two men were preparing the company's accounts for 2009 and 2010 – just before HP bought the company.
In 2012 HP wrote off three-quarters of Autonomy's value.
A date for the Tribunal hearing has yet to be set, but the investigation has also been carried out in parallel with criminal and civil investigations in the United States and the UK.
Earlier this month, Mr Hussain was convicted of fraud in the US. His lawyers say he is appealing the judgement.
The FRC also alleged that Mr Chamberlain failed to act with competence and due care when preparing Autonomy's annual report and accounts in the same period.
The accounting watchdog is also filing a formal complaint against Deloitte relating to its audit of Autonomy.
Deloitte and two of its auditors, Richard Knights and Nigel Mercer, are accused of failing to adequately challenge Autonomy's accounting and disclosure of its purchases and sales of computer hardware.
Mr Knights is also alleged to have breached the "fundamental principle of integrity in that he recklessly failed to correct a misleading statement" made by Mr Hussain.
Their conduct is alleged to have fallen "significantly short of the standards reasonably to be expected of a member or member firm of the ICAEW", the FRC said.
A spokesman for Deloitte said: "We are disappointed that these complaints have been brought and we will defend ourselves against them at Tribunal."
Autonomy was founded by Mike Lynch in 1996 and grew to become one of the UK's largest software companies.
It was listed on the Nasdaq exchange in May 2000 in New York at the height of the technology boom.
A London listing followed six months later and at the time was cited as an example of how academic research could be turned into a profitable business.