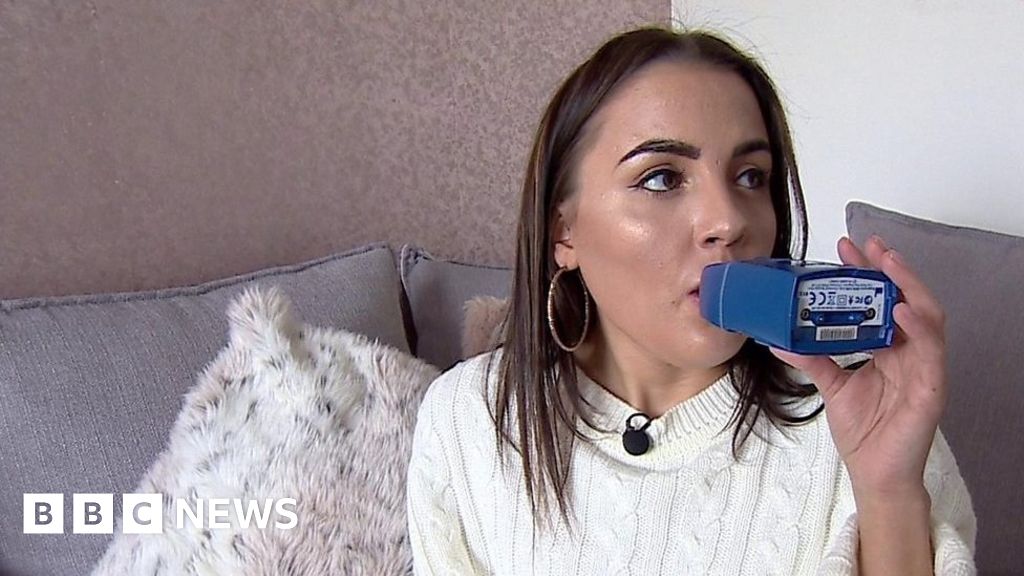 A pharmaceutical company has been urged to drop the price of a life-changing cystic fibrosis drug for the NHS.
Orkambi, which is made by Vertex Pharmaceuticals, is not available on the NHS and health ministers have called for an "urgent resolution".
NHS England made a counter-offer to the initial deal but Vertex said that would not allow them to fund future medicines.
Vertex said it wanted to reach an agreement "as soon as possible".
Cystic fibrosis is a life-shortening genetic condition that causes fatal lung damage and affects around 10,400 people in the UK.
Only around half of those with cystic fibrosis live to celebrate their 40th birthday.
Orkambi is for people with the F508del mutation, which causes the production of an abnormal protein that disrupts how water and chloride are transported in the body.
The drug has been shown in clinical trials to improve lung function and respiratory symptoms in people with cystic fibrosis.
The National Institute for Health and Care Excellence (Nice), which helps decide which treatments should be available on the NHS in England and Wales, rejected the drug in 2016 on cost grounds.
Vertex has since urged the NHS to act "in the best interest" of cystic fibrosis patients.
Speaking to BBC Radio 4's Today programme, cystic fibrosis sufferer Lynsey Beswick said: "The median life expectancy for someone like myself is just 31 years old – I'm 35.
"People like myself just don't have time to wait for these decisions.
"This is a really urgent issue and people like myself need access [to Orkambi] as soon as possible."
The letter from health ministers Steve Brine and Lord O'Shaughnessy to Simon Bedson, senior vice president of Vertex, follows a debate in the House of Commons about access to the drug last month.
They wrote: "To reiterate the heartfelt and vitally important points made in the debate, and in the many letters we have received from patients suffering from this disease and their friends and families, time really is of the essence.
"Therefore we ask you as a matter of the utmost urgency to proceed with negotiations in a way that is constructive and supports our joint aim of securing access to your medicines currently licensed in the UK at a price that is cost-effective and fair."
The letter continued: "We urge that you provide all available data supporting the cost-effectiveness of your proposal promptly to ensure progress towards an agreement."