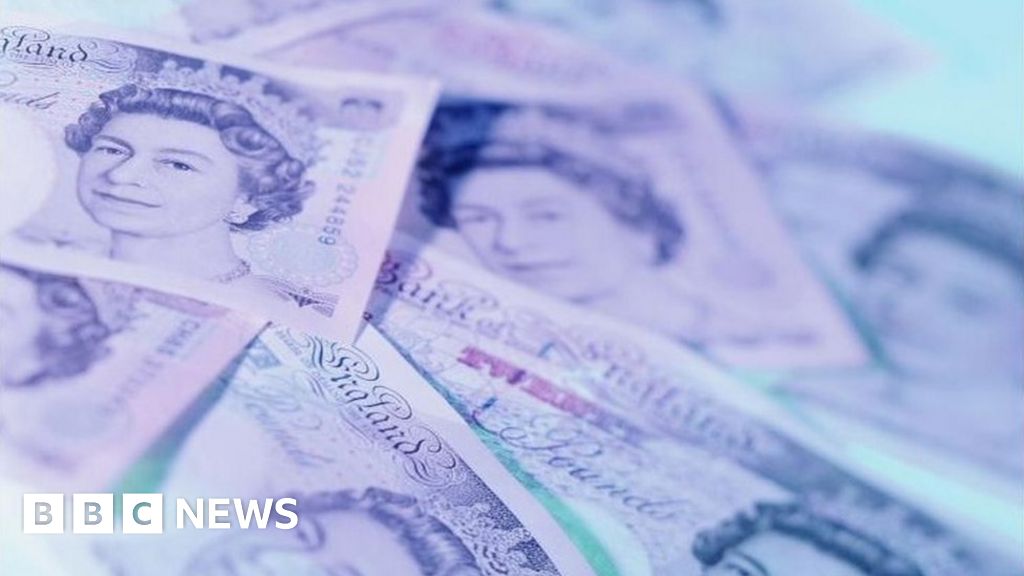 The UK government has unveiled plans to crack down on a business scheme which it says has been used to launder dirty foreign money.
It follows a review of Scottish limited partnerships (SLPs) by the Department for Business, Energy and Industrial Strategy (BEIS).
BEIS said SLPs had been used to move $80bn from Russia in just four years.
It also said just five individuals were behind thousands of SLPs registered between January 2016 and mid-May 2017.
The department is due to launch a consultation on Monday on proposals to close loopholes in the law regarding the scheme.
The proposals would apply to all limited partnerships in the UK.
BEIS said thousands of British businesses used SLPs and limited partnerships legitimately.
But it said new research would show they had been exploited in complex money laundering schemes, including one which used 100 SLPs to move up to $80bn out of Russia.
The department also said the scheme had been linked to international criminal networks in Eastern Europe and had allegedly been used in arms deals.
What are Scottish limited partnerships?
SLPs are a business entity provided for in UK law
Limited partnerships are formed by at least two partners, one of which must be a general partner – who is liable for any debts incurred – and one limited partner – who has limited liability but cannot play a role in how the partnership is run.
SLPs differ to limited partnerships elsewhere in the UK as they have "legal personality", which allows them to enter into contracts, take on debts or own property. In a limited partnership in England and Wales or Northern Ireland, this is done by the partners.
Source: BEIS
Concerns about criminal activity surrounding SLPs have been highlighted by the Herald newspaper which has been campaigning on the issue.
In 2016, it reported that shell firms advertised as "Scottish zero-tax offshore companies" were being marketed across the European Union.
The issue has also been raised by the SNP's former Westminster leader Angus Robertson.
A Scottish government spokesman said: "For some time we have called on the UK government to tighten the regulatory framework around Scottish Limited Partnerships.
"Therefore we welcome that new regulations are now being introduced on beneficial ownership.
"This is a complex landscape and we await with interest the detail of any additional new measures, following the wider review into limited partnership law.
"We remain fully committed to ensuring that SLPs engaged in criminal activity and those individuals and organisations who help facilitate that activity are held accountable for their actions."
Under the new proposals, SLP users will need to have "a real connection to the UK" and do business or maintain an address in Scotland to operate an SLP.
They will also need to register through an agent who will carry out anti-laundering checks.
UK Business Minister Andrew Griffiths said: "The UK has taken a leading role in the fight against money laundering and is known internationally as a great place to work, invest and do business.
"But as we are seeing, especially with Scottish limited partnerships, is that they are being abused to carry out all manner of crimes abroad – from foreign money laundering to arms dealing.
"This simply cannot continue to go unchecked and these reforms will improve their transparency and subject them to more stringent checks to ensure they can continue to be used as a legitimate way for investors and pension funds to invest in the UK."
Figures published in tandem with the launch of the consultation on SLP reforms will show just five individuals were responsible for more than half of 6,800 SLPs registered between January 2016 and mid-May 2017.
By June 2017, 17,000 SLPs were registered at just 10 addresses.
According to the BEIS, laws introduced last year requiring SLPs to report their beneficial owner and make their ownership structure more transparent led to an 80% reduction in the number registered.
The latest reforms will apply to all limited partnerships in the UK and will also include new annual reporting requirements for limited partnerships in England and Wales and Northern Ireland.
Scottish Secretary David Mundell said: "I welcome these proposals to crack down on money laundering.
"These latest reforms will help ensure Scotland and other parts of the UK continue to be known internationally as great places to work, invest and do business."