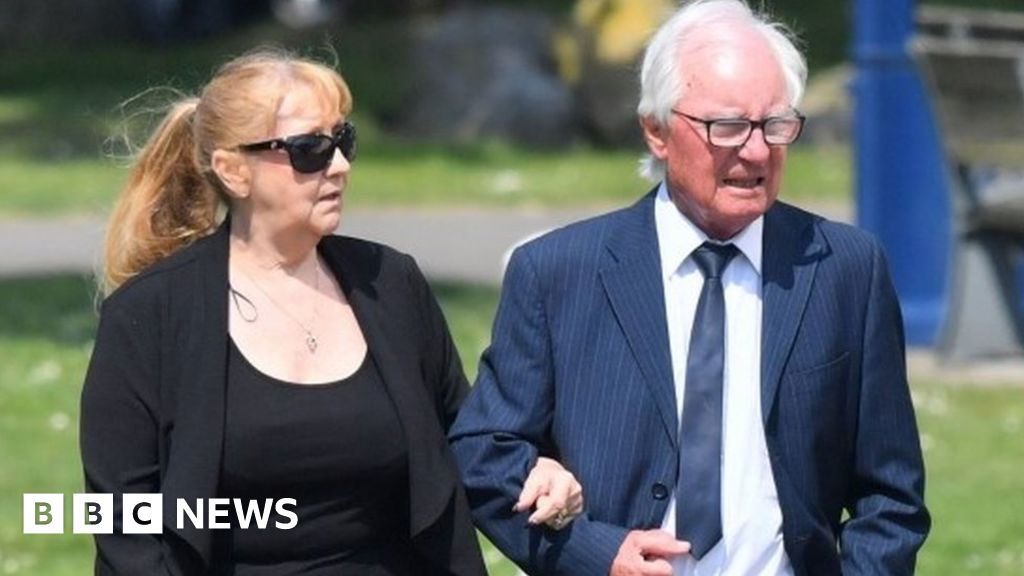 Comedian Syd Little has bid farewell to his "best friend" and showbiz partner of 60 years, Eddie Large.
Little said he was "very privileged" to be included among family and close friends to attend Large's funeral.
Fans lined the route as a funeral cortege passed through Portishead, and paid their respects with a round of applause.
The pair brought laughs to millions of Britons in the 1970s and 80s with their prime-time BBC TV show.
Large died on 2 April at the age of 78 after contracting coronavirus.
Speaking after the service at South Bristol crematorium, Little said: "We all lost a husband, a father, a grandfather, a brother and I lost my best friend.
"And after 60 years, it still hurts."
Little, who wore the same suit he had donned for the pair's final performance, said it had been a "great send-off".
"Everybody seemed to be happy – as long as he was too," he said.
"He didn't heckle me, anyway."
Little said he hoped a big memorial service to "celebrate Eddie's life and career" could be held when lockdown restrictions are lifted.
Before the ceremony, Large's son, Ryan McGinnis, tweeted to say he would miss "the best father I could ever have asked for".
The service was attended by only a few close family and friends due to social distancing restrictions.
Large, whose real name was Hugh McGinnis, was born in Glasgow but grew up in Manchester.
He formed his double act with Syd Little in 1963 and the pair appeared regularly on TV for 20 years.
Their prime-time BBC One series The Little And Large Show attracted audiences of almost 15m before it was axed in 1991.