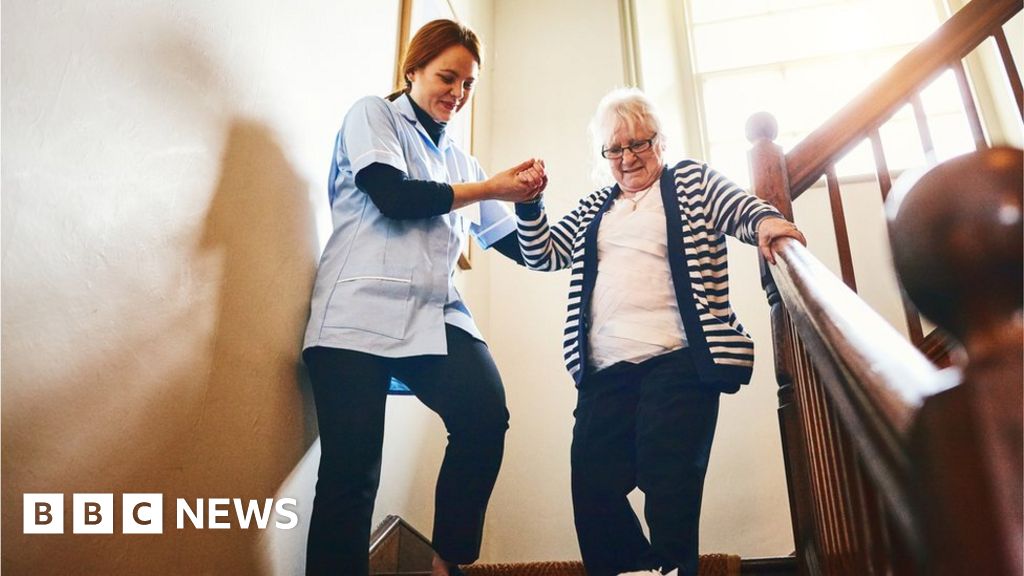 Families and friends can start to be reunited with their loved ones in care homes in England, the government has said as it publishes new guidance.
Visits will resume in specific care homes once local authorities and local public health directors say it is safe.
However, the guidance says visits should be limited to a "single constant visitor" per resident, where possible.
Until now, visits were limited and dependent on local infection rates and the individual care home.
Health Secretary Matt Hancock said: "I know how painful it has been for those in care homes not being able to receive visits from their loved ones throughout this period.
"We are now able to carefully and safely allow visits to care homes, which will be based on local knowledge and circumstances for each care home."
New guidance, published on the government's website, says care home providers should also consider whether visits could take place outside, without people having to go through a shared building.
Visitors should also be encouraged to wear a face covering and to wash their hands thoroughly before putting it on and after taking it off.
Risk assessments will be undergone prior to homes being reopened, the Department of Health and Social Care said.