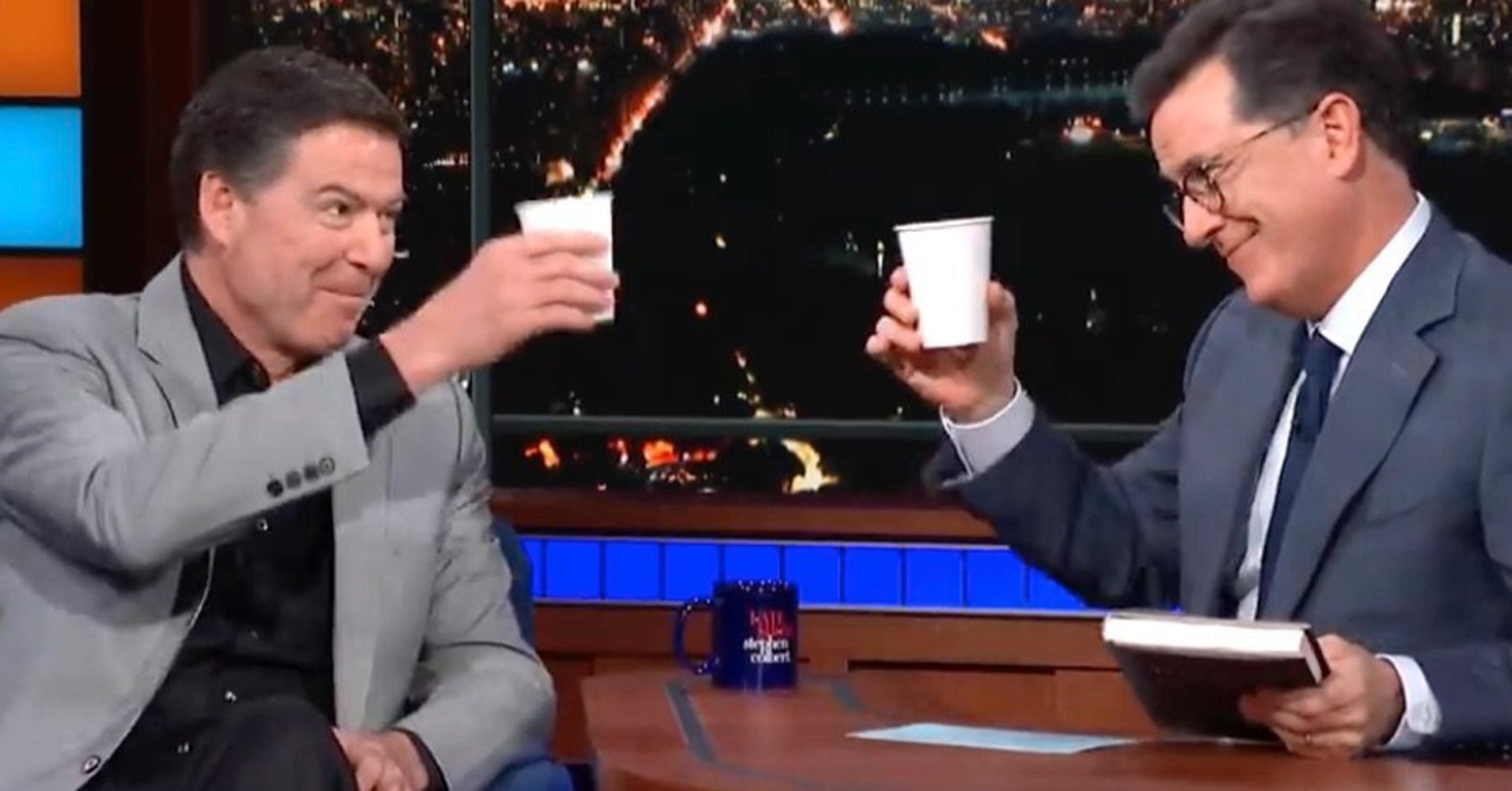 "He's tweeted at me probably 50 times," Comey said on Tuesday's program. "I've been gone for a year. I'm like the breakup he can't get over."
Trump attacked Comey on Twitter repeatedly last week, calling him an "untruthful slime ball" and a "proven LEAKER & LIAR" ahead of the release of the former FBI director's book, A Higher Loyalty: Truth, Lies, and Leadership.
"I'm out there living my best life. He wakes up in the morning and tweets at me," Comey cracked.  
Comey also said there were things he knows about the Russia investigation that the public doesn't, but he can't speak about them. Readers won't find those details in the book either, which was reviewed by the FBI. 
"It's not in the book and I can't talk about it," Comey said as the pair drank pinot noir out of paper cups. 
"OK," Colbert said gently, then offered: "Drink some more wine."  
Although Comey didn't drink enough vino to let down his guard, he did speak long enough to go well beyond the allotted interview time. However, the full discussion was later posted online.