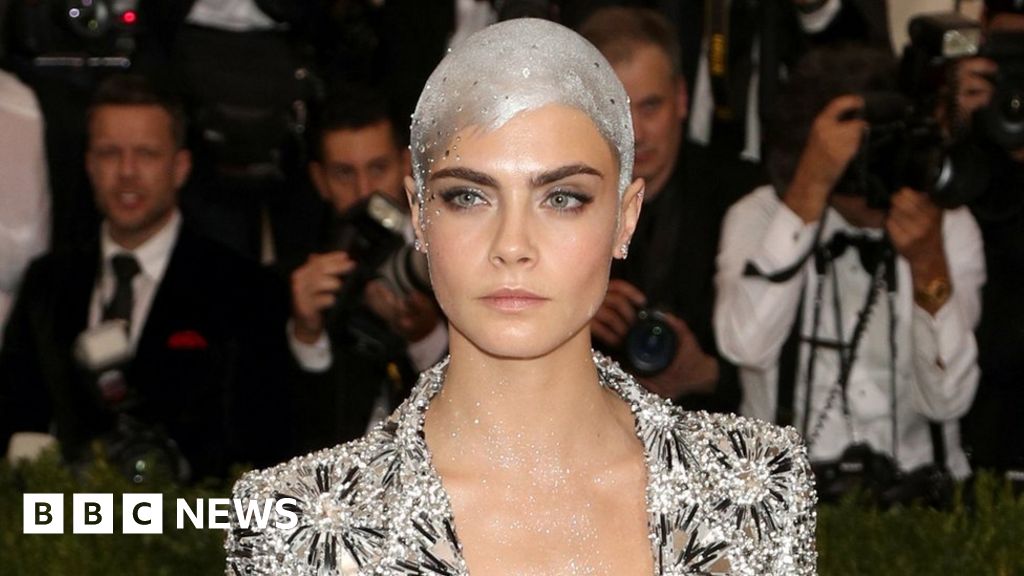 "I still refuse to go to a festival that is owned by someone who is anti-LGBT and pro-gun".
Those were the words from Cara Delevingne as she explained her decision to boycott Coachella to her 41m fans on Instagram on Sunday.
Despite being left "speechless" and in tears by what she called Beyonce's "iconic" headline performance, the 25-year-old continues to protest against the alleged values of its billionaire owner Philip Anschutz – who has been linked with far-right Christian evangelical groups.
Delevingne, a supporter of gay rights and herself sexually fluid, added that she should be "allowed to shame that man and the festival and still show my appreciation of an artist at the same time".
In response to the model's remarks, Anschutz Entertainment Group (AEG) released a statement saying it "wholeheartedly" supports the LGBT community.
The statement said: "Our recent support of the Elton John AIDS Foundation and its vital work speaks to our organization's true values."
Anschutz went on to express "regret" if any money given to charities "may have worked against these values".
"That was not my intention, it does not reflect my beliefs, and I am committed to making sure it does not happen again".
'Fake news'
Anschutz, 78, made his initial fortune through the oil, road and telecom industries before forming AEG in 1999,
Its live music arm, AEG Live, brought Goldenvoice in 2001 which operates Coachella, as well as a host of venues worldwide – including the London O2.
But the accusations – which Anschutz denies – relate to payments made to hard-line conservative religious and political groups across the US, through his charitable foundation.
These include allegedly supporting:
Anti-gay laws – According to US campaign group Freedom For All Americans, Anschutz allegedly gave £35,000 to the National Christian Foundation (NCF) between 2011 – 2013. The Washington Post reported that NCF "funds a lot of the groups aggressively working to chip away at the equal rights of LGBT Americans".
Same-sex marriage opposition – Culture website The Fader detailed alleged payments made by Anschutz to a number of hard-line conservative politicians. This included a payment of £1,900 to Republican Scott Tipton. a strong opponent of same-sex marriage and abortion, in October 2017.
Pro-gun support – The same Fader investigation alleged that in March, he gave £3,780 to Senator Cory Gardner, a vocal pro-gun advocate. Following the Las Vegas shooting that killed 58 people, Gardner came out against gun control. "This is a tragedy, if you're trying to politicize it, or if anyone is trying to politicise it, then shame on them," he told TIME.
Anschutz released a statement at the time strenuously denying all the allegations, branding them "garbage" and "fake news".
In his statement to The Fader website, Anschutz said: "I unequivocally support the rights of all people without regard to sexual orientation."
The billionaire went on to highlight the diversity of AEG's workforce as evidence, saying: "We do not tolerate discrimination in any form."
"Both The Anschutz Foundation and I contribute to numerous organizations that pursue a wide range of causes." He added that both he and his foundation "immediately ceased all contributions" to organisations if it was discovered they were funding anti-LGBT initiatives.
Anschutz's 'regret'
Delevingne's renewed criticisms of Anschutz followed fan claims that her support of Beyonce's Coachella set was hypocritical given her stance on its in owner.
In response, she posted in an Instagram story: "Just because I love Beyoncé doesn't mean I now love Coachella. My hashtag was #Nochella, I still wouldn't go."
The model added: "Don't let anyone come between you and your truth".
You may also like:
Follow us on Facebook, on Twitter @BBCNewsEnts, or on Instagram at bbcnewsents. If you have a story suggestion email entertainment.news@bbc.co.uk.